When was the last time that you spent some quality time with your family members, catching up and bonding? It's only natural that everyday life can get busy, but you should never neglect the importance of family time at any point of it. Here are eight fun family activities that are bound to bring everyone closer together.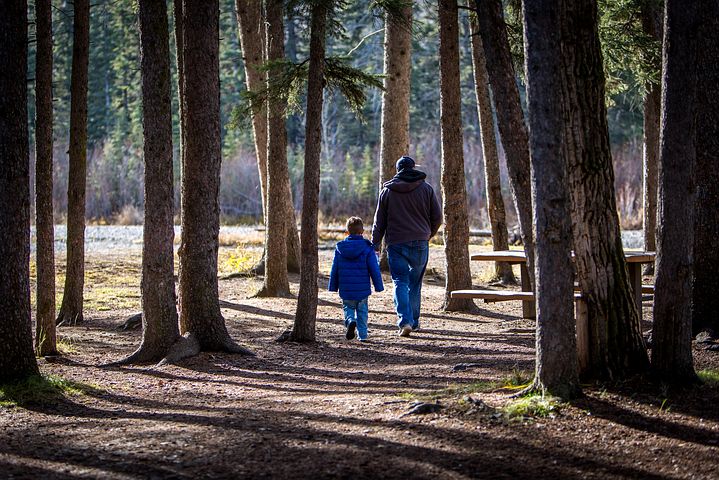 Whether you participate in these over the weekday or weekend, you now have a list of activities to choose from. Moreover, don't underestimate just how much these endeavors will benefit your mental health, especially if you haven't had the best day at work or school prior to this.
1. Play games
Playing games with your loved ones is always a fun activity for you to participate in. The question is, what game should you play?
While board games are one option, for a more interactive experience, everyone should visit an actual arcade. Depending on the city that you are located in, you will always find at least one space that offers this.
For example, Huntsville, Alabama has a classic arcade place where you can also buy video games, but while you are there, you can play 80s and 90s games right there and then, which you can read more info about online. No matter where you are, you will find a similar option offered to you.
Plus, you can always guarantee that a game that allows you to leave the house will end up being a more memorable experience.
2.Spend time outdoors
Spending time outdoors is critical for your health, and this is thus something that you should always prioritize doing together as a family.
After all, you want your loved ones to live long and happy lives, and in order to achieve this; everyone must maintain an overall healthy lifestyle. The good news is that it's much easier to do this together as opposed to alone, and you can moreover encourage one another to keep up with it when you turn it into a family activity.
After you spend some time outdoors, you will also find that your creativity and sense of inspiration will skyrocket in the process. This will furthermore benefit all of you at any stage of life that you are in, and whether it's for work or something school related.
3. Cook and eat together
Cooking together in the evening and having dinner with kids is the perfect bonding activity. This will help everyone; once again, live healthier lifestyles so long as you cook well-balanced meals. Moreover, it gives you an opportunity to catch up about your day at night.

Even if you can't always cook together, eating dinner can easily become a part of all of your routines, and it's always a nice way to make sure that everyone spends at least a few hours out of the day together.
Plus, this activity doesn't require a lot of effort on anyone's part to maintain, either, considering that everyone needs to eat dinner.
4. Plan a weekend road trip
Planning a weekend road trip somewhere is moreover a great experience that will help create memories no one will forget about anytime soon. You don't need to spend an excessive amount of money on this trip, either, as you can simply go somewhere nearby to where you live, and still be back in time for family dinner in the dining room.
If you do plan a road trip, however, make sure that you pick a general point of interest to get to. For instance, are you planning on going to a hike that is further away?
5. Arts and crafts
Setting time aside for arts and crafts is important for everyone's sense of creativity. This activity is particularly beneficial for smaller children to do, but even adults will benefit from it.
Moreover, you might as well turn it into an activity where you throw any rules out the window.
Invest in some general crafting supplies, and at this point, everyone can create something that he or she feels drawn towards, no matter what this will end up looking like.
6. Participate in an organized physical activity
Physical activity is beneficial for everyone's mental and physical health, and that is why participating in an organized sport, especially as a family, is incredibly useful.
Did you know that exercise releases endorphins in the brain? This is otherwise known as the fell-good chemical, and participating in an organized sport will ensure that everyone's mental health is kept in top-notch shape.
7. Watch movies
Family movie night is yet another fun activity that everyone can incorporate as part of a weekly routine. Although the chances are that you won't have time for this everyday, it's sometimes the perfect way to spend a Friday or Saturday night together.
8. Visit museums
Visiting museums together as a family is yet another worthwhile endeavor. It's not only a fun way to spend an evening or your weekend, but everyone will also walk away learning something that you didn't know about before you went to the museum.
Plus, museums can easily inspire you and it's an easily accessible activity, as there is no doubt a museum somewhere near you if you live in a city.
There are likely other activities that you can think of that you can do together with your family, but this is certainly a good starting point. No matter what you choose, make sure that if it is something that requires funding, you budget accordingly for it. For instance, if planning a weekend road trip is outside of the budget for that week, then simply go a few weeks later, when you do have the extra cash lying around for it.
After all, there are also plenty of fun and free activities that you can all participate in together as well, such as spending time outdoors, and walking to your local park, if you don't plan on hiking. The point is, you are never without options, and at least one of these activities is bound to fit intoall of your schedules, regardless of how busy your everyday lives become.