It is often said that with a new baby being born, a new mom is born as well. Your body has changed, your lifestyle and your priorities have changed. This is completely normal, as a new, beautiful chapter of your life has just started. Moreover, your style is going through changes, as you now have another gorgeous, but very important role, the one of a mom. In order to make things easier the next time you go shopping, as a mom, here are a few helpful guidelines.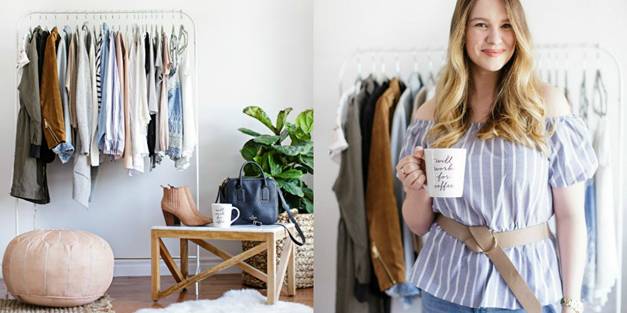 Athletic wear
In the first couple of weeks as a new mom, athleisure will most likely become your favorite choice of wardrobe. However, quality gym gear and yoga pants will also come in handy when you decide to go back to exercising or go for nice, long strolls with your little one. Another perk of workout wear is that T-shirts, sports bras, and yoga pants can be very stylish, making you feel good and look amazing at the same time.
Furthermore, don't forget about sneakers. It is up to you to decide how many pairs of this comfy footwear you need; maybe a pair of high-quality running shoes and some trendy "ugly sneakers", which will spice up even the most basic outfits.
Basics
It is important to have a few classic items that are comfortable, easy to match, and in accordance with your fashion style.
High-waisted jeans will make your waist look slimmer while elongating your legs. Shop for jeans in different colors of denim, as jeans are easy to throw on and can be combined with almost everything.
Button-down shirts are flattering and sophisticated. You can go for a classic white or a nice one with a polka-dot pattern. They will look great with wide-length trousers, as well as with jeans.
To get a more polished look, you can layer a blazer over your monochromatic shirt. Make sure that the blazer is a perfect fit for you and that you feel comfortable while wearing it. You can opt for an animal-print blazer, having in mind that prints are very much on trend right now and that blazers such as these will make you look incredibly chic.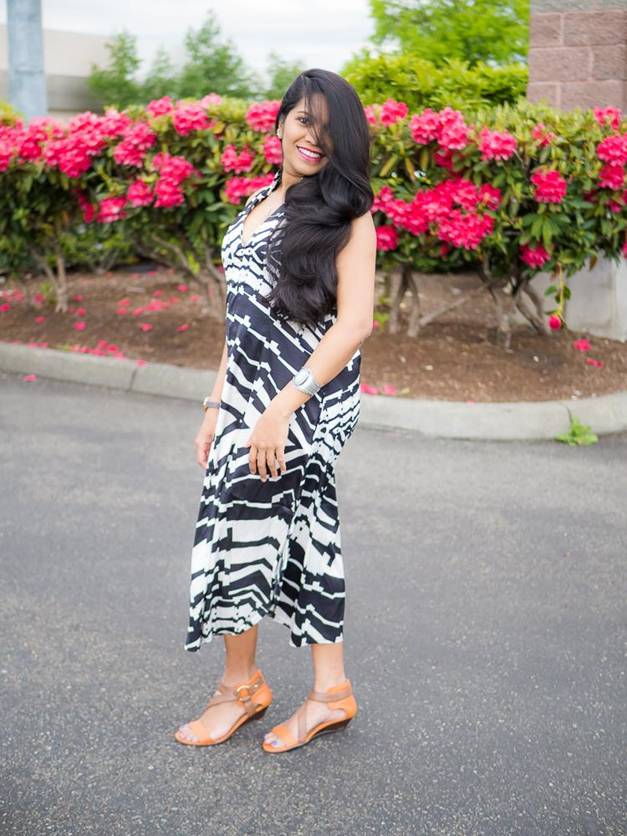 Soft knitwear is also essential for a new mom. A stylish cardigan is another piece that you can wear over blouses and shirts. Cozy and cute, this classic piece will come in handy when it gets chilly. If you opt for sweaters, invest is some that are in earth tones, and if you want to be fashionable as well, romantic sweaters with ruffles are a great choice.
Tote bag
A classy tote bag is perfect for carrying all the essentials that a new mom needs when she is on the go with her baby. Diapers, baby food, as well as a water battle and your phone; they all will fit into a tote bag. In addition, treat yourself a bit and buy a new leather women wallet that reflects your personal style and which will also find its place in your sophisticated tote bag.
Footwear
Running errands and the generally large amount of time that moms spend on their feet require comfortable shoes. We have already mentioned sneakers, so the next shoes on your shopping list should be a pair of slides and stylish mule flats for summer, and flat and/or block heel Chelsea boots for winter. Slides are very much on trend this season and quite appropriate when you want to go into town with your little one. A pair of chic flat mules will be perfect for a more elegant look, while still being comfy footwear. If you prefer sandals, they are another great choice, and if you miss your high heels, you can opt for a pair of snazzy heeled sandals. When the weather gets colder, Chelsea boots will be your favorite pair of shoes. Easy to match with any outfit, these booties will look fashionable and elegant. You can choose between flat ones and ones with a bit of a heel, as well as opt for different colors or even patterns. Moreover, you may want to consider buying over-the-knee boots. It is true that some moms are uncertain about how this type of boots will fit into their style, but some moms just love them.
In the end, the most important thing is that you enjoy every moment you spend with your baby, creating memories that you will cherish forever.