When you have kids, your family home can feel more like a playroom than somewhere for the adults to relax. However, even though it may be surprising, it is possible to have a stylish home when you have children. If your goal is to have a chic home with kids, read on for some top tips on leaving your house fashionable and protected against your little monsters.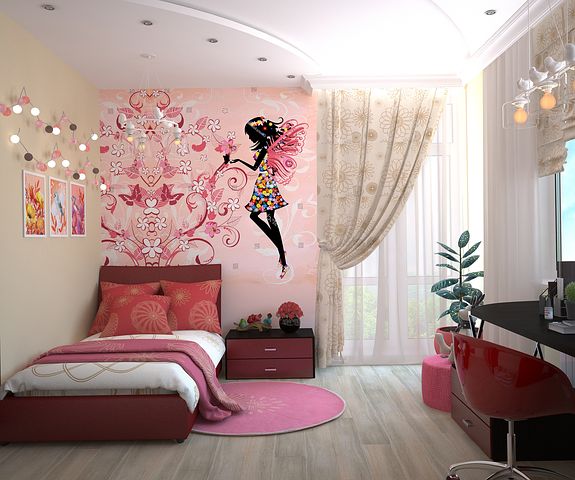 1. Add Luxury Furniture
Even family-friendly homes deserve a little style, and adding a few statement pieces can give your room somewhere for the adults to enjoy, and stop your home revolving around your kids. Adding luxury furniture can help you to relax and make your home look fashionable for years to come, as well as maintaining the quality for it to be durable enough to withstand your kids. Deguise home provides a selection of furniture for interior design Charleston, all with a luxurious and modern finish that will leave your house feeling both homely and chic.
2. Create Enough Storage Space
A significant problem with family homes can be having toys and more of the kid's paraphernalia scattered around the house. This can make your house seem cluttered and disguise any amount of chic furnishings that you have invested in. To combat this, you should make sure that you have created enough storage space for your home by investing in solutions such as under-the-bed containers, overhead storage, and hidden compartments. You can also help your children to tidy away their things by making tidying fun and choosing exciting storage options for kid's rooms, such as by investing in storage units that your children can use as beds for their soft toys, or hanging baskets, for instance.
3. Create Areas for Your Kids
Every parent has to have an escape route from the kids every now and again, and creating a child-free zone in your home, such as a study or living room, can be perfect for this. However, if you want to keep your kids involved in every aspect of your life and stop them from feeling left out, you should consider creating a kid-only space in your home. This will stop your kid's toys and possessions from cluttering the main areas of your home, and leave the bright colors of children's furniture in one place.
4. Choose Patterns
When choosing fabrics and furniture designs when you have kids, patterns are always preferable as they help to hide and remove stains and protect your furniture from damage. However, if this is not possible, you should also aim to choose good quality fabrics which are easily washable and covers that can be removed from furniture to make sure that you are able to maintain them easily.
5. Get the Kids Involved
However, the most important thing when designing a house is to get everyone involved, and you may find that your kids have some great ideas which can inspire your home design and help to make the areas of your house more child-friendly.