You've just discovered you're expecting your first baby and probably feel overwhelmed with a whole range of emotions. It's a time to celebrate, you're feeling happy and thankful but also a little apprehensive. This is a completely natural reaction to have when discovering this news for the first time, becoming a parent is life-changing to say the least and is an absolute rollercoaster of a journey. With a new arrival to think about and prepare for, you'll probably need some help and guidance along the way.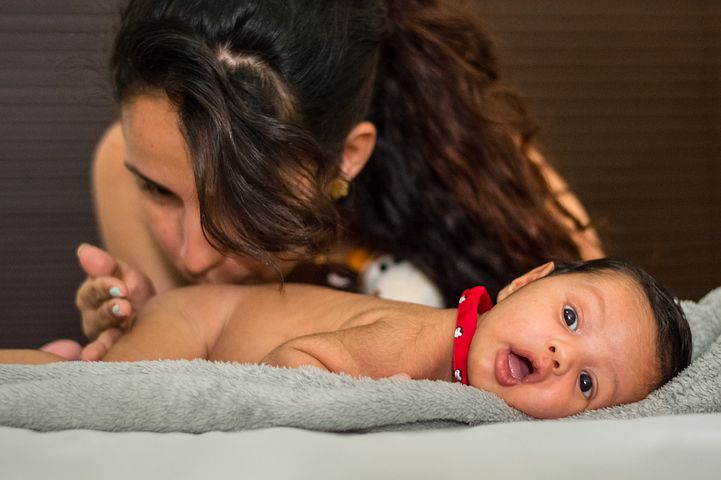 Prenatal
During your pregnancy, you'll have close contact with an obstetrician and midwife for prenatal care who will advise and assist you with any medical needs leading up to labor. You'll be an expert on each trimester in no time and will watch in amazement as your baby and body starts to adapt and grow.
Postnatal
You'll also find there's a lot of helpful advice for your baby after labor and, without any medical complications to consider, the timescale of development shouldn't vary too much from one child to another. There are a number of online development trackers you can follow for reassurance and guidance to check your baby's development is normal and healthy. If there are any concerns or questions you may have, you should always refer back to your doctor.
There is still, however, a slight question mark for new mothers when it comes to your postnatal body and what to expect in the months following childbirth. The main reason for this is because everyone is different, and one size does not fit all when it comes to bouncing back into those skinny jeans.
There's no specific timescale for your body to return to 'normal' and that's exactly how it should be. If there is one piece of advice you can expect to follow during this time is to be patient, listen to your body,and not compare yourself to other people. If you're ready and wanting to start exercising again, speak to your doctor before embarking on a fitness plan that is tailored to a postnatal body.
Other ways your body may change after labor range from:
Hair Loss
Due to changing hormones while pregnant, you shed far less hair from your head. This is compensated after labor but will soon return to a normal growth cycle.
Stomach Changes
Your uterus will still be round and hard after giving birth, but this will slowly shrink down over the coming weeks, and your stomach will begin to feel flatter.
Energy Levels
Although most new mothers quickly become sleep deprived, you may experience an increase in energy levels postpartum.
Sweating
Excessive sweating after childbirth could be a sign of your body is getting rid of any extra fluid gained during pregnancy. If you experience any unexpected symptoms during any stage, it is always best to seek advice from your obstetrician; they should be able to put your mind at rest, address any concerns and leave you with the peace of mind to enjoy your wonderful new baby.