Are you struggling to get the kids outdoors and ensure they get enough fresh air each day? Does it feel like you practically have to push them out the door and bribe them to stay outside? If so, it may just be that your backyard is in desperate need of a makeover. Providing kids with a safe, outdoor space to play in is obviously a priority, but there also need to be aspects about the yard that are engaging and fun and will lure them out there in the first place.
Here we'll look at five tips you can use to help you create that perfect backyard oasis for the kids and eliminate the fight to get them outdoors in the first place.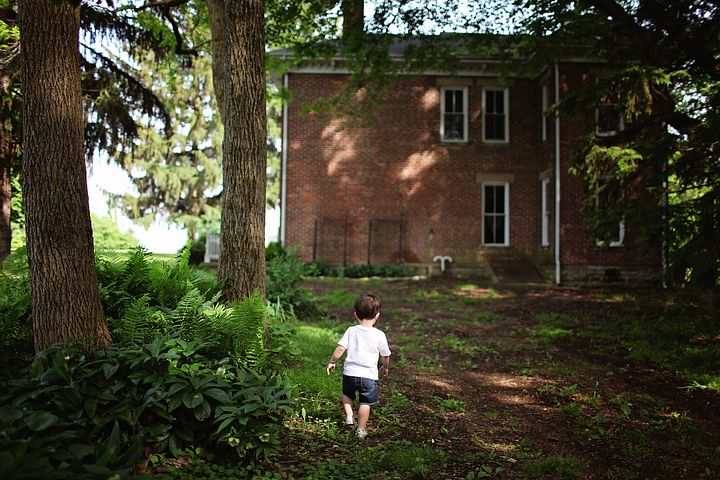 Install a Swing Set or Playground Equipment
If your child is the type that loves going to the park, then creating that same atmosphere in your backyard makes sense. Installing a swing set or other types of playground equipment can draw them out of the house and encourage them to be active outdoors. Not only that, but it's a great activity to do with friends when they are over for a play date.
Make Use of a Sand Feature
For the imaginative kids out there who love building, a sand feature could be an excellent option. This provides them with a chance to tap into their creativity and build unique items in the sand. Plus, it can also be enjoyed solo or with friends.
Create a Flat Hard Surface for Basketball
Maybe you are past the stage of toddlers, and your kids are getting a little older. If that's the case, then it may make more sense to create a flat hard surface that is perfect for basketball. There is no need to install a basketball net into the ground. Instead, you could invest in one of the portable ones on wheels so you have the flexibility to move it around.
Other great sport options for the backyard that can instead be played on the grass include soccer, badminton, croquet, bocce ball, and softball.
Ensure There is Ample Shade with Seating
The last thing you want to do is send the kids out into the blazing sun without a speck of shade for protection. Creating a seating area that is comfortable and inviting will allow them to relax outdoors, and you can ensure that there is shade in that area. You can create shade through greenery, shrubs, and trees if they are big enough. Alternately, install an awning on the house, or use patio umbrellas.
Extend the Use of the Backyard and Install Exterior Lighting
Why not extend the use of the space and install some exterior lighting? This will allow them to stay outdoors a little longer to enjoy the fresh air. Purchasing focus landscape lighting for garden features, playground equipment, and designated areas of the backyard will make an inviting and well-lit space.
A Backyard Kids will Be Begging to Enjoy
Through these tips, you'll be able to create that backyard oasis that your kids will be begging to enjoy, thereby getting them out of the house with no fuss at all.