Even if it seems relatively simple on the surface, purchasing any type of car requires a lot of research and consideration. The last thing you want to do is buy a vehicle that is, ultimately, unsuitable for your requirements.
This is especially the case when buying a new family car.
If you make a wrong choice, it can be an expensive one – in more ways than one. To ensure you do not make a costly mistake, there are many points to take into consideration. No family car can be deemed perfect, sadly, but there are plenty that can deliver what you desire.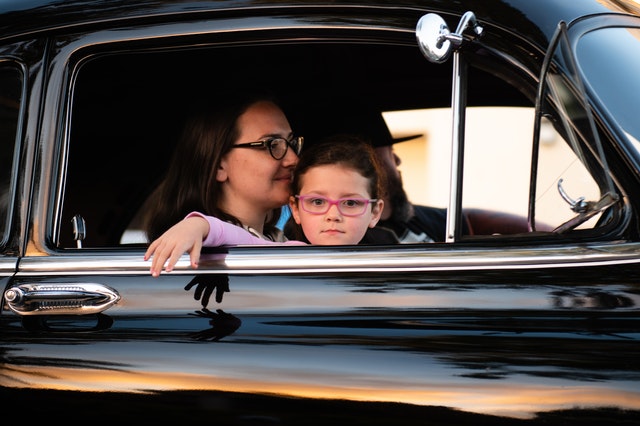 With that said, what elements do you desire when on the market for a new vehicle? To help steer you onto the right path (or road!), read on for a helpful guide to purchasing the ideal family-friendly car.
Donate your old car
To start with, you should plan out what to do with your current car. While selling it to make a few extra bucks is a viable option that many take, why not go a different route? One great alternative is to donate your vehicle.
If you're wondering how this can be done, you only have to look at the example of Rawhide. It's effortless to use the Rawhide car donations service. Simply fill in the form, and they will pick up your vehicle – regardless of its condition or age.
Opting to donate your car is beneficial for various reasons. You can profit in the sense that it's eligible for tax deduction, but more importantly, you know it will create a positive community impact. For instance, Rawhide uses proceeds from vehicle donations to help at-risk families and youths.
Safety is paramount
Safety is an important aspect when purchasing any type of car, yet this is ramped up to another level when thinking about keeping your family safe. Thankfully, modern cars continue to utilize better materials and smart technology to enhance safety levels. As a result, vehicles have never been safer to use than they are today.
Although keep in mind, this is simply a general viewpoint. It's still important to inspect what specific protection is offered by your automobile of choice. To do this in a quick and simple way, you can use the Euro NCAP website. If a car has a five-star safety rating, you can rest assured it boasts strong crash avoidance technology and will keep you and your family protected if a crash were to happen.
Plenty of storage
Having enough space for your children is one thing, but you also need to ensure the car's boot space is up to the task. This is because you will need plenty of storage space to handle everything from your weekly shopping to a folded up buggy.
This is particularly the case if you plan on using the vehicle when going on vacation. A lot of space will be required for luggage and any other items. However, if the boot is lacking but the car ticks all the other requirements, there is a certain feature you can utilize: a roof box carrier.
Flexibility and accessibility
In terms of flexibility, you obviously need a car that will have enough seats for your family. Yet, in combination with the previous point about storage, it's nice to have a vehicle that features seats that can be folded away with ease.
As for accessibility, it's important to think about how easy it will be to get your children in and out of the car. If they're particularly young, a coupe is not going to be suitable. You will want a vehicle that has rear doors, ones that preferably open wide – this way, you can buckle them in with ease and efficiency.
An economical and reliable runner
When your car is essentially turned into a taxi for your other passengers, you will need a motor that doesn't guzzle up gas in an instant. Additionally, you should look at other costs which can be saved. You won't need to pay too much road tax if the vehicle has low CO2 emissions, for instance. Additionally, attempt to pick a motor that falls within a low car insurance group. As well as being economically sound, you will want a car – and manufacturer – that has a strong reputation for reliability. This isn't just so you can avoid the nightmare of a broken down vehicle full of screaming kids, either. A reliable car is less likely to need regular servicing and repairing.