Most people associate households that have children with toys strewn across the floor, juice-stained carpets and furniture, and general messiness all around. While that is indeed the case for most, with a bit of extra effort, it is possible to keep your home sleek and stylish even if you are the proud parents to a few rambunctious kids. Here's how.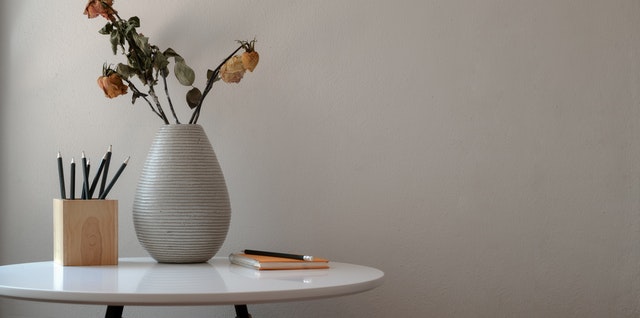 Make improvements
If you can't get away from the mess, you can still spruce up your home with a few strategic improvements that will elevate its aesthetic appeal instantly. Think bamboo blinds and French patio doors. You could even consider installing a contemporary electric fireplace from Stonewoods.co.uk as this will add a touch of elegance and style without you being worried about an open flame around your children.
Create a standalone playroom
A room dedicated to your children and their toys can help to discourage them from bringing their belongings in bulk into every other room of the house. Make a rule that all toys remain inside the playroom and go out of your way to transform the space into a child-friendly zone that they will adore. Lay down some cozy carpets, plaster posters on the walls, and make it known that it is their special hideaway. It is also a great way in which to teach them responsibility and how to properly clean up after themselves.
Prep the entrance hall
If you have ever had to throw away a stylish rug after it had gotten trampled by muddy little feet, you will know the feeling of true disappointment! However, there is no need to swear off stylish flooring adornments for good. The secret is to choose your rugs and carpets strategically. For instance, a heavily patterned rug with multitoned shades of brown won't show up mud and stains nearly as easily as an all-white fluffy woolen rug.
Choose the right furniture
Unless you ban all food and drink in the living room, you will need to find a way in which to make it relatively spill-proof. The best approach for this is to opt for a durable sofa material. Steer clear of absorbent coverings and consider opting for leather instead. That way, if juice or pasta sauce makes its way onto the surface, it's a matter of quickly wiping it away with a soft cloth. No harm, no foul.
Teach the kids good habits from the start
One way to keep your home clean and stylish is to get the kids involved in the process of maintaining it. Young kids absolutely love to 'help' their parents with housework. If you allow them to start early enough and work on encouraging their enjoyment when it comes to doing important daily chores, they are likely to carry those habits through as they get older. Great news for you! At the end of the day, creating and keeping a stylish home when you have children is all about making strategic decisions and finding a routine. It will take plenty of effort and dedication, but it will all be worth it in the end.