Whether you are a new mom,or you are struggling to keep up with the chaos of teenagerhood, it is just as important to focus on your own health as that of your child. Not only can this ensure that you are able to secure your long-term health as your child grows, but this can also make sure that you are able to look after them to the best of your ability. Here are some top tips for moms who may have let their health suffer through the first years of being a parent.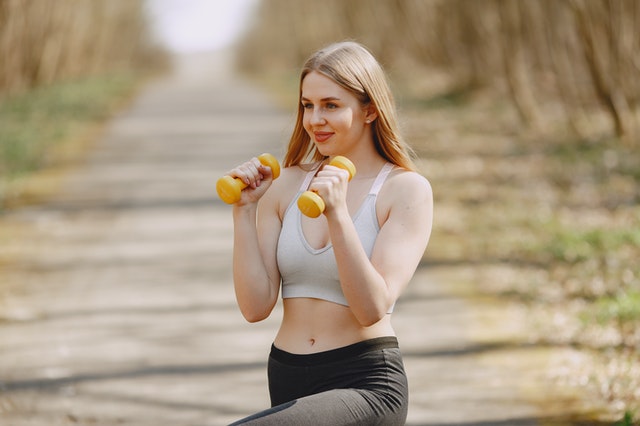 · Exercise with the Family
The most important step that you can take to maintain your health as a mom is to practice what you preach. If you find yourself encouraging your children to exercise but you are not taking the time to exercise yourself, it is important that you remedy this. Rather than leave your kids to play a family sport alone, why not find ways to exercise as a whole family? For instance, there are currently many Youtubers who are focusing on family-friendly workouts that everyone, from your youngest child to your grandparents, can join in with. You might also consider ways to make exercise fun, such as going to an indoor ski center or getting your bicycles out for a ride in the countryside.
· Lose Excess Weight
One of the threats to every mom's health is obesity and becoming overweight. Whether you struggled to lose your pregnancy weight or have fallen into bad eating and exercise habits since you had a child, excess weight can leave you at risk of many common health conditions as you get older, such as diabetes. To ensure that you can remain healthy throughout your children's lifetimes, you should consider the best ways to lose this excess weight. For instance, you should think about a diet plan and how it could help you, with very low calories diets and intermittent fasting being some of the top options for moms that want to try diets that work within their daily routines.
· Join a Mom's Exercise Group
The major reason why most moms stop exercising as much as they should is due to a lack of motivation, with most fitness goals failing to be remembered after the first couple of weeks. To ensure that you can receive constant encouragement that can motivate you to succeed, you should consider joining a mom's exercise group. This exercise will have been specially developed for your skill level and the type of exercise that you need to keep healthy, and you can also use the opportunity to meet lots of moms with the same goals and outlook as yourself. Additionally, research has shown that exercising with other people can help you to perform better by encouraging you to strive to reach their levels of fitness.
· Create a Meal Plan
Do you find that your hectic routine leaves you picking up snacks and unhealthy restaurant or takeaway meals on your way between recitals and after-school clubs? If this is the case, you should try to cook at home more by developing a meal plan. This meal plan will encourage you to stick to eating healthier meals by ensuring that you have all the ingredients that you need and the time to cook them. If you are struggling to have enough time to cook, you should consider cooking meals the night before or in batches. This will mean that you have the option of eating a healthy meal at any time.
· Look After Your Mental Health
However, staying healthy is not all about your physical fitness and health, and your mental health is just as important as a mom. In addition to this, your mental health can affect your physical health, and so it is important to care for both equally. It is not a secret that parenting can be difficult, and from picky eaters to tantrums, there are an array of situations that can put pressure on you as a mother. To ensure that you care for your mental health, you should allot time for yourself every week, visit the doctor if you are feeling depressed or anxious, and ensure that you get out into nature as much as possible.
· Take Vitamin Supplements and Probiotics
If you are feeling under the weather or are struggling to maintain your health routine, an easy way to supplement your health is to take vitamins and probiotics which can support your immune system, as well as your wellbeing. Some of the best vitamins for moms include vitamin D to support bone health, which can be an issue for older moms, and you may also look into getting more zinc, calcium, and iron into your diet. You might also look for vitamin supplements that have been specially curated for moms, although you should make sure that these vitamins are not taken in the place of a healthy routine. Probiotics are also an excellent option for moms, and they can support your gut health, as well as your heart.
· Exercise at Home
As a busy mom, it can be difficult to find the time to visit the gym or attend an exercise class. If this is the case, you should consider finding ways to exercise from the comfort of your own home. This will enable you to exercise while caring for your child, or when your kid is napping. Some of the best ways to exercise at home include investing in home gym equipment, buying dance and fitness videos, and using your kid's video console to play fitness games.
· Use Essential Oil
There can be nothing better than enjoying the delightful aromas of essential oils around the home, and you may already use them to calm down your children. However, essential oils can have a soothing effect on moms too, as well as a number of incredible health benefits when you apply them to the skin in their oil form. For instance, peppermint can boost your digestion, and bergamot can improve skin conditions, such as eczema.