Who doesn't love to travel? In 2019, 100 million Americans went on family vacations. Traveling with the whole family can be chaotic, but it's the perfect time to bond and create lifelong memories.
When it comes to traveling with kids, there are a few ways to make things easier. Let's explore the top four travel tips for kids, so your summer vacation is less stressful and more fun.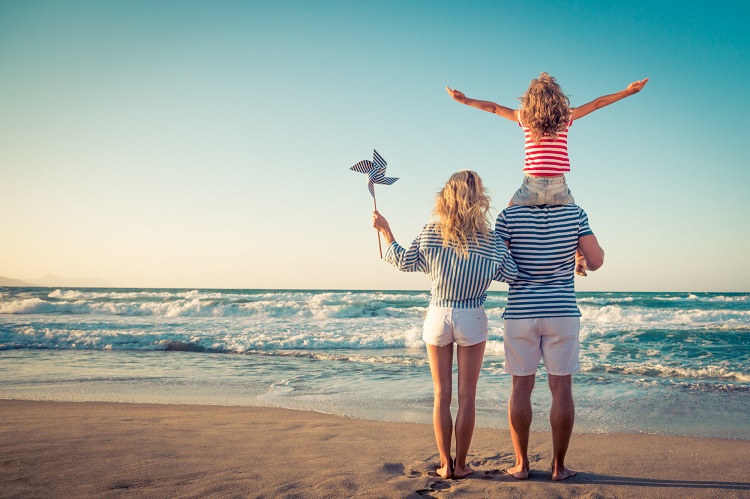 1. Allow Extra Time
When traveling with children, always assume things are going to move slowly. If your traveling alone, you can get through airport security swiftly. However, children can complicate matters.
From checking into the airport to boarding a plane, plan for extra time. It's always better to be safe than sorry.
If you're flying domestically, give you and your family three hours to get through the airport. If you're flying internationally, arrive four hours early. The last thing you want is to miss your flight and be stuck at the airport with your little ones.
Keep extra time in mind when planning out your vacation, too. Don't overload your itinerary with so many activities that you don't have a chance to do them all. Recognize that kids move slow, and adjust accordingly.
2. Pack Smart
Don't overpack. If you can, pick a hotel or rental facility with an on-site washer. This can help you cut down on the amount of clothing you and your children bring.
If you're traveling with young children, bring a lightweight stroller. Sightseeing involves a lot of walking, and your child's small legs may not be able to keep up. A travel stroller gives your child some much-needed rest.
If you're expecting long flights or car rides, create a travel pack for kids. It can include:
Change of clothes, socks, or underwear
A comfort toy
Water bottle
Lollipops
Things to do (puzzles, game booklets, coloring supplies)
Tissues
Healthy snacks
Don't forget kids are prone to accidents. Pack a travel-size emergency kit with bandaids, disinfectant, gauze pads, and pain relievers. These tools will come in handy if an incident occurs when you're far away from a hospital.
3. Look for Hands-On Adventure Opportunities
Research your destination and come up with activities that will keep your little ones occupied. A trip with kids might not be the most relaxing journey, but it can still be a blast.
Incorporate leisure and action into your plans. Look into hands-on adventures like a Sightseeing Pass. If you're hitting up a museum in the morning, try to plan for something more adventurous in the afternoon, like biking or kayaking.
If you're looking for relaxation time, consider staying at a resort that offers child-watch services. Your kids can have adventures while you enjoy a cocktail by the pool.
4. Explain the Trip
When traveling with your kids, help your child understand what's happening. Take time to explain what happens when you fly and show them a map of where they're traveling. Educate your kids on the culture and geography of their destination.
The more comfortable your children feel, the happier they will be throughout the travel process. Make sure your kids know what to expect at the airport, on the plane, and at the destination. Teach your kids how to act on airplanes, hotels, and sightseeing excursions.
More Advice for Traveling With Kids
Traveling with kids can be hectic, but a family vacation creates life-long memories. With these tips for traveling with kids, you can make the journey less stressful for everyone.
For more travel tips, check out more articles on our blog.