The school a child attends will determine their education, as well as their passions, interests and friendship groups.
While many schools will have all the tools kids need to flourish both academically and socially, others might need investment or donations to provide their students with a fantastic education.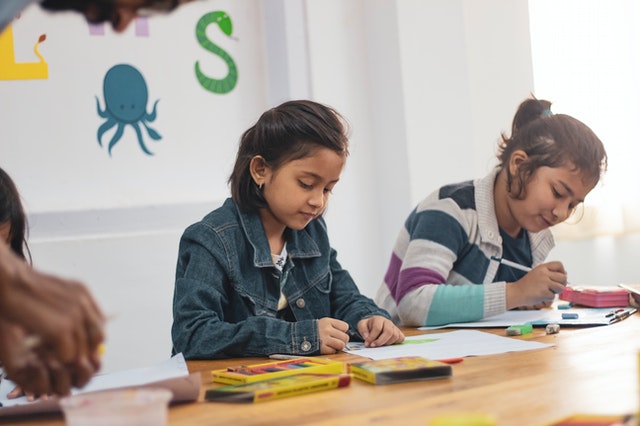 If you are researching schools for your children, or you want to find out how you could help a local institution, keep reading to discover the five things every school will need.
A classroom library is a staple feature in a school. It should provide every student with the option to select an age-appropriate children's book to read, which can support their studies and help them to develop a passion for a subject.
Schools can also encourage learning by featuring:
Comfortable chairs
Good lighting
Carpet
A variety of fiction and non-fiction books
If your local school doesn't have classroom libraries, reach out to the community for donations to ensure they have plenty of books to support a child's education.
A school playground will encourage children to get their bodies moving and burn off energy. Physical activity during recess could ultimately help kids feel both happier and healthier.
Plus, fun outside the classroom with other students could improve a child's social skills and increase their focus when they return to a lesson. If your local school doesn't have a fun place for kids to play, find out more about a high-quality playground installation.
Reach out to a local school to fund the much-needed play area or you could raise money to ensure children enjoy essential exercise each day.
Every school should provide its students with clean, functional, and up-to-date facilities, which will allow them to study in a safe and supportive environment.
For example, every classroom should feature high-quality chairs and desks, and a school should provide hygienic, monitored bathrooms to ensure student safety.
It should be a consideration for parents looking for the best school for their kids.
Class rules will not only provide order in a classroom, but they will teach children respect.
Classroom rules can often include:
Raising a hand before speaking
Following directions
Always listening to a teacher
Being polite and courteous to others
If a school doesn't feature class rules, chaos could ensue, which could interrupt a lesson and impact a student's education.
If you're undecided on a school for your son or daughter, arrange a meeting with a teacher to discuss the institution, facilities, and the class rules, which could help you to make an informed decision.
Volunteers are vital in most schools. For example, you could volunteer to supervise a school social event, organize books in a library, or provide support on field trips.
If you want to get involved with your local school, reach out to the institution to find out how you can help. Donating a few hours of your time per week to a school could make a big difference to their students' education.