Sometimes it can be hard to find the perfect gift for someone, especially if they never specify what they want. You don't want to buy them the same thing year in and year out, or get them a dull gift like a pair of socks or another bubble bath set. While searching for the perfect gift can be frustrating, it doesn't have to be. Consider thinking outside the box this year and look at getting your loved ones these alternative gift ideas that are sure to impress them.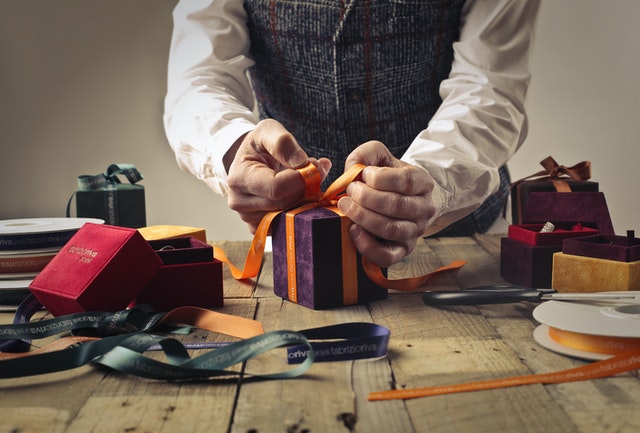 1. Charity Donation
If the person you're buying for is passionate about a cause, or honestly doesn't want you to get them anything this year, consider donating to charity in their name instead. Organizations like the Red Cross accept holiday donations, and you have some choice about what kind of gift package your donation will cover. It's a great way to give back and you won't be wasting your money on something your friend or relative doesn't want or need.
2. Subscription Service
This is the gift that keeps on giving all year round, and it's a perfect alternative to try this year. Does your friend/relative love to drink beer? Find a craft beer subscription where they can try new brews each month. If they're not big drinkers, there are also plenty of foodie subscription services, or beauty packages, or arts and crafts. You will be sure to find something that will suit the tastes of who you're buying for, and it's a great way for them to discover new products and enjoy a treat once a month.
3. Experience Days
Instead of buying stuff that could easily turn into clutter in a few years, consider gifting your loved ones with an experience day this year. It's a great way for them to make some new memories, as well as the opportunity to try something new. For example, sky-diving for the adrenaline junkie in your family, or a historical tour for your history buff friend. There will be plenty of options to choose from and it will give them something to look forward to after the festive season is over.
4. Gig or Theatre Tickets
Similar to an experience day, this kind of gift will create the opportunity to form some new, cherished memories and it's something that people might not get for themselves. If you know that your friend's favorite artist is touring near you, try to secure some tickets for you both to go together or they could take someone else. Whether it's a music gig, a musical, or a play, they can make an evening of it when the times comes.
5. Create a Gift Hamper
Finally, it's always nice to get a few gifts on the holidays, and sometimes a collection of smaller items is the perfect gift. Set yourself a budget and create a festive gift hamper filled with a selection of items you know they'll love. Great examples of gift hamper fillers include wine, chocolate, tea, coffee, books, beauty products, and jewelry.
If you're looking for some alternative gift ideas for your loved ones this year, consider the list above and find something that will be perfect for them.