The prospect of jetting off on holiday can be exciting, especially if you have been stuck at home for a long time. Whether you have booked an all-inclusive resort in a sunny destination or you're taking a city break for a bit of culture, make sure you make preparations in advance. The last thing you want to do is get to the airport only to find that you've forgotten something essential. Pre-holiday stress is real, and you don't want it to impair your trip in any way. So here are a few key things to remember to help you make the most out of your holiday.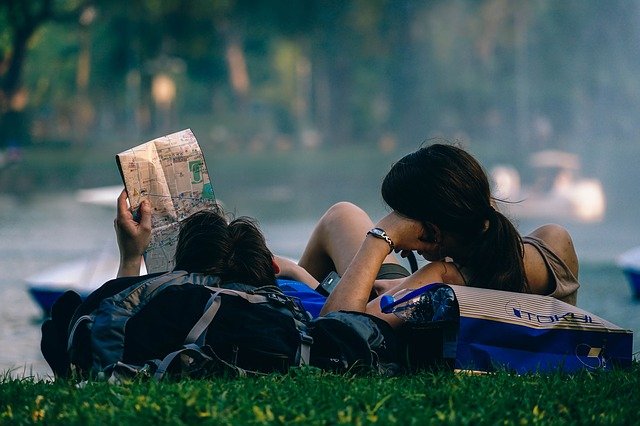 Arrange Transport to and From the Airport
Amidst the excitement of planning your holiday, don't forget to arrange transport to the airport. Some people decide to drive themselves, but traffic is always unpredictable and you put yourself at risk of being late. Not to mention, airport parking can be notoriously expensive. If you choose this option, check for traffic alerts before you set off and try to book airport parking in advance to get the best deal. Those who want to begin their holiday stress-free should arrange a car from an airport taxi service. They can provide complimentary greeting services and they offer free waiting time too. This means you don't have to worry about forgetting your essentials as you rush around getting ready to leave home.
Charge Your Devices
Whether you're going off on a two week break or a long weekend, it is a good idea to charge up your devices. Once you get to your destination, you don't want to waste time waiting around for your camera to charge. Nor do you want your phone to be low on battery at the airport either. Consider purchasing a portable power bank to keep your devices juiced up on the go. They're great for emergencies and some feature several USB outlets so that you can charge multiple devices simultaneously. Just remember to keep it on you during the flight where it will be useful and not in your checked luggage.
Check Your Essential Documents
It might seem obvious, but the one thing you need when you travel is your passport. This study shows that around 57 percent of people are worried about losing their passport, while 6 percent of people have admitted to forgetting this important document. Make sure you know where your passport is at all times, and double check the date to ensure you are following the correct passport expiry guidelines for the country you are visiting. After all, it doesn't matter if you remember to take your passport to the airport if you are turned away at the desk because your passport is a month short.
Do You Need a Visa?
Depending on the country you are travelling to, you may also need to arrange an entry visa prior to your flight. In addition, entry requirements could include a return ticket and proof that you have sufficient funds for your stay. You can check the regulations for different countries by visiting the official Foreign, Commonwealth & Development Office website.