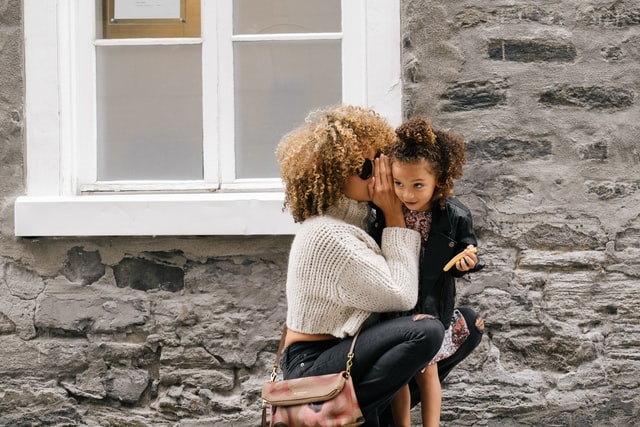 Getting time to yourself as a busy parent isn't easy, and free time may be something you've long since forgotten was possible. You'll naturally want to fill time with your family, but there will be moments when time alone and time spent better caring for yourself are important. Not only for your own relaxation and pastimes but also for your general health — both mental and physical.
To ensure you can still find the time to take care of yourself as a busy parent, here are six self-care steps you may want to take.
Step 1: Find a Babysitter
Whether it's a friend, family member, or official service, having someone else watch your child for a while can be hugely beneficial. It doesn't need to be for a big occasion, as you may feel you want a night-in at home alone to recharge. Be sure to always speak openly about when you need a helping hand, as this can be the ideal opportunity to reconnect with yourself.
Step 2: Take Advantage of Those Quiet Moments in Your Child's Routine
Only you will know the certain times you can be guaranteed a moment's peace, depending on your child's sleep-wake schedule. Early hours can be perfect for self-care if you can manage to do something which helps you to relax, such as meditating or journaling, before your child wakes up.
Step 3: Treat Yourself
It's natural to want to put your money and time into your child before yourself, but that doesn't mean you shouldn't indulge or treat yourself, too. The best indulgences for busy parents can be those that help you relax, put focus on your own health, and have you feeling your best self, such as pamper items or beauty must-haves.
Beauty devices like NuFACE can be great for busy parents who might not have time to go out for beauty appointments because you can use them anytime you get a free moment at home. Plus, they only take five minutes!
Step 4: Spend More Time Outdoors
It's still possible to focus on self-care during those moments you're caring for your child by encouraging more time spent in nature. If you have a garden, consider doing the same things outdoors as you usually do indoors with your child. Breathing in the fresh air, listening to the sounds, and being in natural light will all have a benefit for your mood. You can also opt for taking a walk in the park instead of playing at home.
Step 5: Make Your Perfect Playlist
Music can be very soothing for your mind and body. Find some tracks that help you relax, make you feel more upbeat, or something which suits any mood. You can then put on your playlist no matter what you're doing, whether moments alone or even when spending time with your child.
Step 6: Choose One Room of the House That's Your Own
Your child's things will easily dominate any home, and clutter is inevitable. If you can save one small space — such as your bedroom or spare room — as your own personal retreat, you can work to keep this free of toys, clutter, and mess to create your own haven.