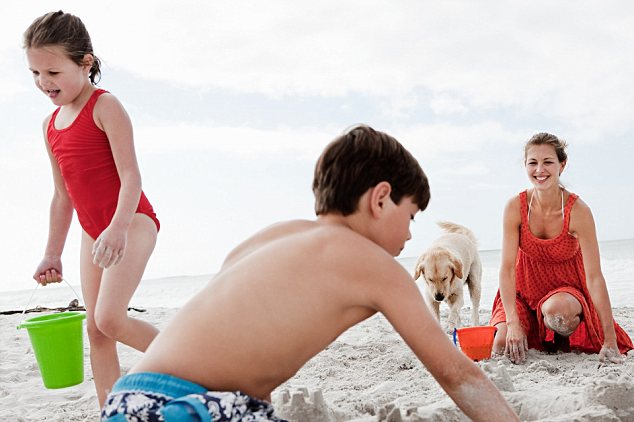 Going on a holiday is something that you very much anticipate as the parent of a toddler and a pet owner. But the process of planning a getaway can be difficult if you're hoping to take your dog with you so that you don't have to leave him behind and worry about his well being while you're gone.
Although there are many great reasons to take your dog on holiday with you, it can be overwhelming. But the tips below will help you plan the best escape from your daily grind while enjoying the relaxed company of your little one and your furry friend.
Find an Ideal Pet-Friendly Spot
To make the most of your holiday with your entire family, do your research into the best pet-friendly getaway spots around the world. You may be surprised by how many beautiful places there are to check out that all gladly allow pets.
For example, you can head off on an outdoor adventure that includes camping and other fun outdoor activities. You can also visit one of the many peaceful vineyards that are pet-friendly. Or you can even find a waterfront retreat, whether it's at a lake or near the ocean, where your dog can play in the waves alongside his human family. And, of course, there are plenty of big and beautiful cities to discover and tour with your baby and your dog.
With so many options, you can set up a getaway and a holiday excursion that you've never experienced before and that you'll never forget.
Book a Dog-Friendly Hotel
Once you've narrowed down your choices to the best pet-friendly destinations, you then have to find the best dog friendly hotels in the area that are also within your budget and provide you with all of the amenities you require.
While some hotels are completely dog-friendly and allow you to book any room, there are also many others that have a limited number of rooms available for travellers with pets, so be sure to book as early as possible to get the best accommodation and rate.
Book an All-Inclusive Resort
One of the easiest ways to book a fabulous holiday is by setting up your stay at an all-inclusive family-friendly resort. This is because you'll be able to get a comfortable room to stay in, and perhaps one that even has a large living area and kitchen to work in, which is perfect for travelling with toddlers.
But even if you'd rather have everything done for you, an all-inclusive resort will provide you with all of the foods and drinks your heart desires because it's all included in the room rate. This means you'll really be able to kick back and relax, which is important for a busy mom.
Plus, resorts also provide plenty of fun activities for kids and adults. And if you find an all-inclusive resort that is also pet-friendly, you'll be able to enjoy activities with your dog while taking in the gorgeous views and enjoying delicious food.