As kids grow up, you may find that they want to spend more time with their friends or on their own than they do hanging out with the rest of the family. As they begin to approach puberty they can be subject to some moodiness, and may also feel they need a lot more privacy than before – something which can be difficult for them to feel they can get in a busy home (especially if they share a bedroom). Also, as they grow older and more confident socially, they want to spend time with their friends discussing what to them are highly secret matters, and they need their own space to do this without feeling they have to be furtive about it!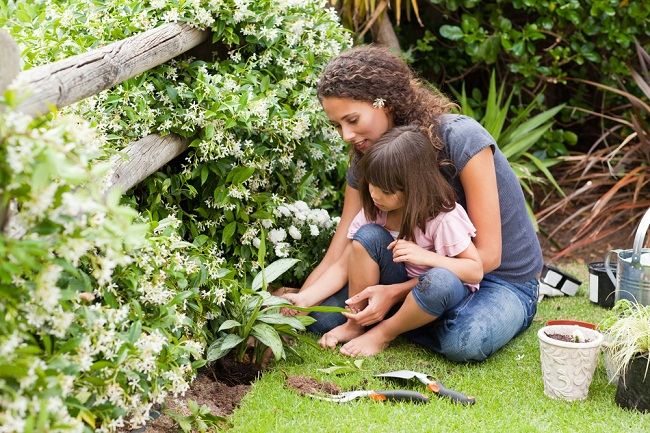 Of course, you probably don't want them out roaming the streets with their mates just so they feel they can have some privacy when they are still preteens, and leaving a bunch of kids alone in the house can also be unappealing. By creating a garden room, you can have a place they can hang out alone or with friends when they need to, that gives them space of their own yet is still safe and under your supervision.
What Are Garden Rooms?
Garden rooms are structures, usually made of wood and glass, which form a new, completely sheltered outdoor room. Unlike conservatories or other extensions, they are not attached to the house, meaning you can build one anywhere on your property (subject to relevant building laws), and you can choose to have the room whatever size you want to fit the space you want to use. They can be built to be supplied with heating and electricity, so can be made into a perfect year round 'den' for your child and their friends – even being a suitable place for sleepovers if you kit them out right, giving a sense of being out camping while still having the creature comforts of home, like a place to charge their mobiles! Check out this website for more information about garden rooms.
Why Are They Perfect for Giving Kids Space?
When they are shut in their rooms, kids can still feel like you or their siblings might be 'spying' on them (kids can be a paranoid lot at times!). When they retreat to their outdoor room with their friends, they can feel that they are 'out' and free from the tyranny of their parents, but of course they are still completely safe because they are still on your property.
Other Benefits
An outdoor room can be used in this way while your kids go through that 'awkward phase' where they want their own space but are too young to be out when you don't know where they are or it is late at night. After that, though, you are left with a versatile second living space you can use for whatever you like, which also adds value to your home!
Giving kids space while keeping them safe can be hard in a busy house, but with a garden room you can give them plenty of privacy while still knowing what they are up to!