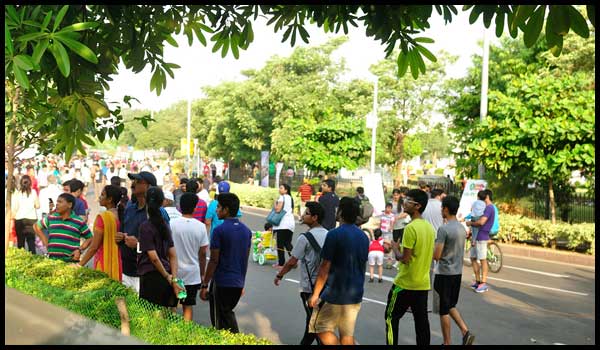 If you are stuck for ideas on how to keep the kids entertained during the colder months, then look no further than the full itinerary of exciting events offered at Whistler Olympic Plaza this winter. Choose from a range of family activities such as snowman building competitions to winter sports including ice skating and tobogganing all located against a stunning mountain backdrop. Kids of all ages will be spoilt for choice for fun activities during their stay, and Whistler Olympic Plaza also offers plenty of options for adults to keep the whole family satisfied.

Whistler Olympic Plaza
Whistler Olympic Plaza is a modern performance venue and community space set in the breathtaking Coast Mountains of British Colombia. The park was originally built to host the medal ceremonies that took place during the 2010 Winter Games as well as the Paralympic closing ceremony. With a capacity of 8000, the park has evolved to become one of the nation's premier mountain resorts offering a wide range of entertainment including live performances, art exhibitions, sporting events and a winter ice skating rink.
Family Events
One of the most popular events for keeping the whole family entertained is the Family Après that takes place on selected evenings from December until March. A whole host of live entertainers are on hand to welcome you and your family including singers, dancers, athletes and professional circus performers. Kids can indulge their sweet tooth with a range of activities including cookie decorating and snow cone making before sampling some of the local maple taffy. The more adventurous can take part in winter sports such as ice hockey or get the adrenalin pumping with a traditional toboggan ride. Each evening features a different program of events, and those wishing to extend their stay can select from a range of luxurious Whistler accommodations situated close to the plaza.
Plaza Amenities
Whistler Olympic Plaza offers many different amenities for guests including a large children's playground, performance pavilion, and family fireplace that provides shelter and warmth during colder months. The middle of the plaza is home to the great lawn that serves as an additional seating area during performances and also provides a scenic place to relax for a picnic. The venue is also fully equipped to accept disabled visitors and is fully accessible by wheelchair.
Tourism in Whistler
Whistler is world renowned for its excellent skiing facilities and offers visitors the chance to try snowboarding, heli-skiing, snowmobiling, ice climbing and dog sledding. Tourists can also visit the famous mountain bike park, wander along numerous hiking trails, play a round of golf or just relax in an award-winning spa surrounded by soaring mountains.
Situated just two hours north of Vancouver, Whistler is a favorite destination of both Canadian and foreign visitors. The picturesque village is packed with lively bars, restaurants and markets along with an eclectic mix of street entertainment and open-air concerts making it the ideal year-round destination for families.
Larry Incardona works as an independent travel consultant. He enjoys being able to share his insights online and has already posted his thoughts across a range of travel-related sites.