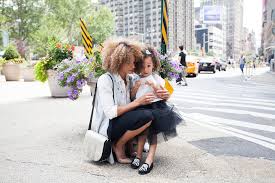 In case you haven't noticed, there are a lot of parents and kids out there, and research indicates that families are some of the biggest spenders in most consumer-oriented industries. Thus, if you haven't made your establishment kid-friendly, you could be missing out on a significant amount of revenue, especially if your business operates in the retail, hospitality, or restaurant industries. So how do you encourage parents to visit your business with their kids more often?
1. Build a Play Area and/or Design a Kids Menu
One of the most common reasons why parents choose to avoid going into public businesses with their kids is because the little ones tend to get restless and unruly when they don't have a place to release their abundant energy. When studying for my masters in business administration online I learned that companies with kid-friendly approaches have a higher chance of succeeding beyond the dreaded 5-year mark that many startups never make it past. Building a designated play area and/or designing a kids menu or kid-friendly products can do a lot to make more parents consider a visit when they're out with the kids.
2. Conduct a Child Safety Inspection
Graduating from an online MBA program also taught me the importance of consumer safety, especially when it comes to safeguarding children from potential hazards. Preferably, you'd want to hire an expert in child safety to conduct a thorough inspection, but with a bit of research you can learn what to look for if you choose to do it yourself. Incorporating outlet covers, corner and edge padding, high-chairs, gates, and other preventative measures will ensure that you're never faced with the horrible reality of having to face a lawsuit due to a child being injured at your place of business.
3. Give the Kids Something to Do
Now that you know the place is safe and you have a designated area and products designed especially for children, it's time to insert a nice wall-mounted television set, some coloring books and magazines, a kids' table, some board games, arcade games, and any other fun activities you can think of. When kids get bored they start fussing and screaming, which then embarrasses the parents and either causes them to leave abruptly or discourages them from wanting to have a similar experience in the future.
4. Offer Daycare Services
If your business deals with clients during longer sessions, it may be suitable to offer a daycare service. This is something that many hotels and grocery stores provide, as it allows the parents the opportunity to have alone time while their kids are being watched by certified day care professionals.
Advertise Family-Oriented Events and Sales
Studying for a masters in business administration online also taught me the importance of marketing in any endeavor. The old saying used to go: "if you build it, they will come." In today's world, it's more like "if you build it, and then advertise, they will come." So, now that your business has everything it needs to  be considered kid-friendly, why not start attracting families in the area with TV, billboard, radio, newspaper, and online advertisements?