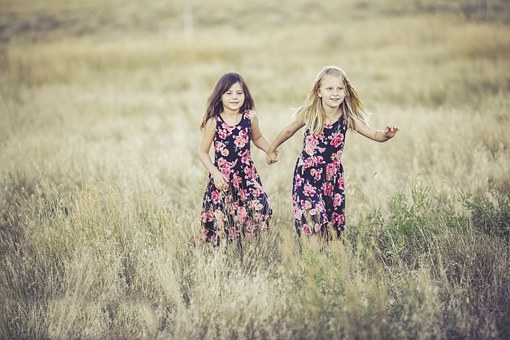 The Beach Break
Children can have a great time at the beach, and they enjoy the different sensations: the sun, the sea, and the sand. However, there's the walk from the accommodation to the beach, which can tire out little legs. Also, the quick stop for snacks on the way can become a bigger chore than you bargained for, as you find yourself reprimanding your little one while embarrassed shoppers squeeze past you with their angelic children staring at your teary-eyed monsters as though they're a different species.

For the sake of logistical simplicity, your beach break can easily turn into a poolside holiday. Although there are precautions you can take to make sure the trip will be enjoyable for both adults and children. If your child gets sand in his or her eyes or gets prickly heat on the first day, you may even find your hotel has morphed into a sweaty prison while you wait out the rest of your time.
The Local Camping Trip
You can save a lot of money with a camping trip, which can be essential for a young family, and with the money you've saved you can afford to plan something interesting to do every day. It can be great fun, if you get it right. A campsite can also be a low risk environment for your child to make some friends, where you can meet the family or supervise from a distance. However, if your child isn't quite at that age, or if they're a little shy, you may find yourself spending most of your time watching your child watch the other children play, that teary expression rearing its head.
Also, it can rain, snow, storm – or all three. It might only take a broken tent pole or a missing lantern for you to return a week early for your local site, drenched and about to enter a month-long dispute over the campsite deposit or customer service assistant who claims you've voided the guarantee on your ripped and dripping tent.
The Winter Getaway
At most winter resorts, you'll find a lot of care has been taken over your room. It will be warm, and there may be an open fire or stove. On a holiday like this, if your room is cozy, like those at Chateau Beauvallon, you'll find you are barely there. You'll fall asleep the second you get back, and so will your little one, after the day you've had.
There're so many activities, from snow tubing, to dog sledding to horse sleighing, that you'll find your itinerary bursting open with activities that the whole family can enjoy. Some will see you working together in small groups, where you can't help but make friends, whereas some will provide those private family moments – those memories that last a lifetime. The sun and the snow are just as sensational for young children as the sun and the sand, but there's so much to do that if any one activity isn't quite your idea of a good time you can guarantee there's something totally different to try tomorrow.