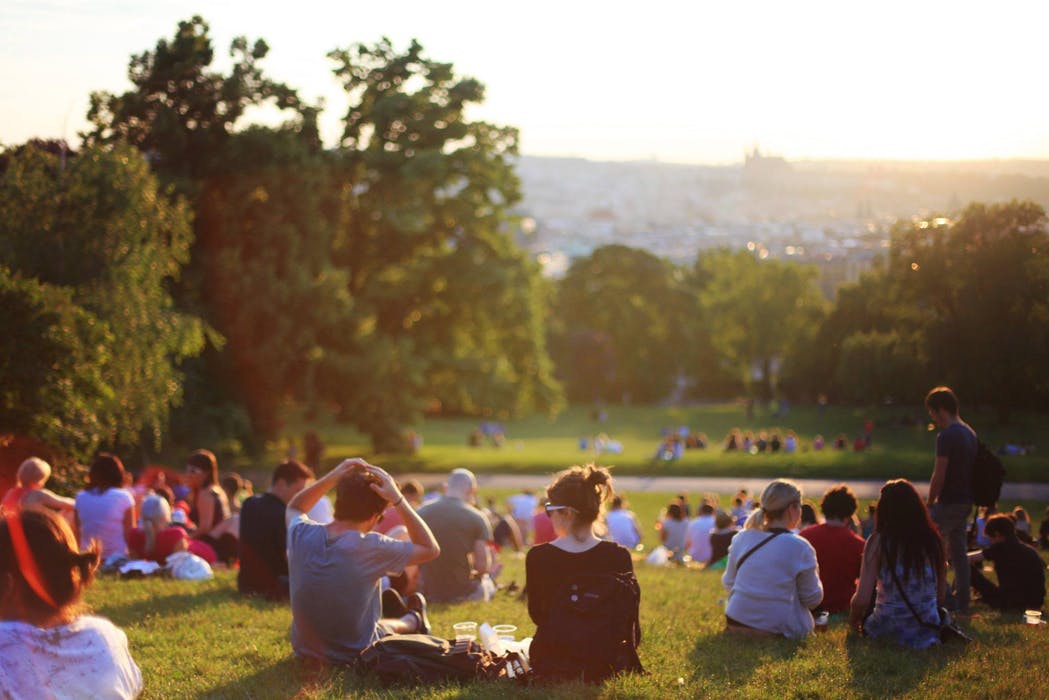 When schools break up for the holidays, whether it's for summer or at Christmas, there is a feeling of happiness and joy mixed with a sense of trepidation – what happens now? Parents can feel worried that the next few weeks are going to be full of bored kids screaming and fighting, or that the screen is going to be getting all the attention. What can parents do to make sure that their children have a fun, enjoyable, even educational school break? Here are some ideas.

Go Swimming
Heading out to your local pool is a great idea and a good way to keep kids entertained for a few hours. During the school vacations, there might even be other events taking place there, perhaps swimming lessons or day camps where you can book your children in and leave them to enjoy the day while you go home to work or carry out chores. Swimming is an excellent sport as it is beneficial for your body (it works for all the muscle groups and helps focus on breathing) and the mind (it requires the child to be entirely in the moment so they can put any worries or concerns to one side and just be present).
Visit A Museum
Visiting a museum together is a great idea. There are so many different museums and galleries around, so check online to see any that are perhaps most appropriate for your child's age group. There will always be new and exciting exhibitions and events taking place and if there's an event that may interest your child, then make a date to take them. Afterward, you can discuss the trip, and perhaps find out more about it, whatever it happened to be. A museum trip can stimulate your child's imagination for many days to come and they might work out their ways of entertaining themselves by carrying out research or may get creative and try to recreate something they saw.
Movie Day
Although you don't want your children to be staring at a screen for the entire vacation, a movie day is a fun idea that can be enjoyable for everyone. Each person could choose one or two favorite movies or pick random ones that no one has seen before. Make sure there are plenty of snacks – popcorn is always a good one to choose, but you can also make fruit kabobs, rice cereal cakes, cookies, and much more. Choose quick and easy recipes that your kids can join in with, and you could set it up similarly to an indoor picnic. This can be grazed on throughout the day when the movies are playing. Snuggle up together and enjoy!
Baking
Baking with your kids can be fun, and it also gives them a sense of independence and responsibility. Get them to help you pick out some great recipes that can be quickly followed, and make sure you have enough ingredients. Then get baking. It doesn't matter if the goodies don't turn out quite right; the act of cooking together is what counts. Laugh together, learn together and, hopefully, eat something delicious together!
Use The Yard
If the weather is good and you have access to a yard, then this can be used to your advantage. Get out some toys and games and spend some time outdoors. You can have big toys like a bounce house, a trampoline, a jungle gym or obstacle course, or you can have smaller toys like bikes or scooters, or even some patio chalk. One option is to build a den, play hide and seek, or organize a treasure hunt. If you have a tent, you could set it up so that they can stay out in the sunshine for even longer. The aim is to get the kids outside, breathing in the fresh air for as much time as possible.
Make A Scrapbook
Making a scrapbook is something that will keep the children (and you!) entertained for a good long while. You can give them an empty album and some craft glue and scissors as well as some old magazines, and you're sorted. They just need to cut out the pictures they like and stick them in – it's a lovely way to keep quiet and happy. Alternatively, you might let them have some old family photos and have them use those in the scrapbook; they might want to make a family tree or do some additional research (this is probably better for older kids).
Board Games
Don't forget that often the more straightforward ways of having fun are the best; board games fit nicely into that category. Get out all the board games and teach your kids how to play them if they don't already know. If they like a bit of healthy competition, you can keep score of who wins which game and have an ultimate champion at the end of the day. Otherwise just play for the fun of it. Some games such as Monopoly will last for a long time – perhaps hours – whereas some such as chutes and ladders or Uno will take a short amount of time. That means you can pick which game is going to suit your day the best.
Dressing Up
A dressing up day is always a great idea during the kids' school holidays. Sort through your clothes and throw out a pile of things to use for dressing up. You could even visit a thrift store and pick up some fun bargains like hats and feather boas. Add all of these to the dressing up stock and encourage your child to use their imagination to come up with ways to use the clothes you have given them. They might want to put on a little play, for example. If you feel inclined, it's always fun for an adult to join in where possible (if you are asked, of course) and if it makes you feel like a kid again that's not a bad thing!