When making plans that include your entire home, you need to understand that these decisions have an impact on your entire family. Therefore, every decision that you make needs to be family-friendly or, at least, family-beneficial. Finding such upgrades is not that difficult; you just need to know what you're looking for. If aiming for those upgrades that are visually pleasing and add some aesthetic value to your property, you can further narrow down this field. With that in mind and without further ado, here are six aesthetic and family-friendly backyard ideas for you to consider.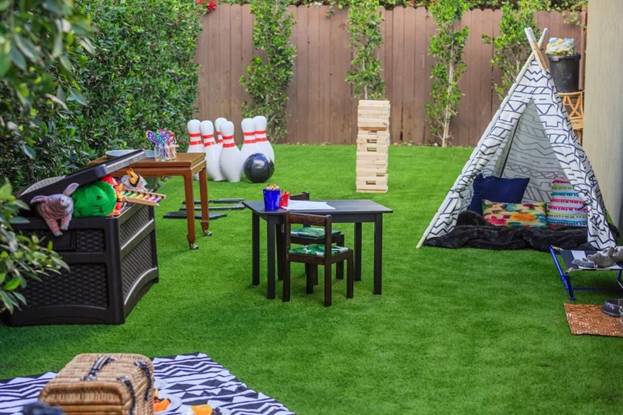 1. Making a garden path
The simplest and the quickest way to add some functionality to your backyard is to make a path that goes straight down its middle. The choice of materials will determine the budget, as well as the visuals of your garden. A simple path made of pea gravel can be done with as little as $6 per square foot, while a path made with stone pavers can cost up to $25 per square foot. Keep in mind that a garden path doesn't take a lot of maintenance; if anything, it reduces the area that you have to mow every week. Moreover, an average garden path can last for decades, which means that it's an investment definitely worth making.
2. A fire pit
While this may not sound quite family friendly, you need to understand that a fire pit is completely harmless when the fire is out and when it's on, it's usually supervised. As for the fun activities, roasting marshmallows with your children late at night is just one of the ideas that could come to mind. You can also install a grill on top of it, thus using it for barbecue. A fire pit can be covered when not used in order for it not to be a slip hazard.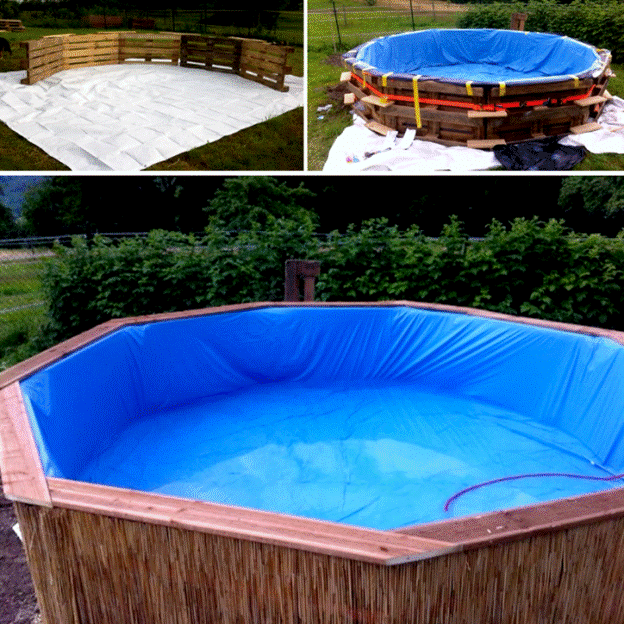 3. Installing a spa pool
There's really no way to add more luxury to your backyard than to install an outdoor spa pool, thus transforming your home into a luxurious villa in an instant. Such a thing is great for both personal use and household parties, which means that they'll turn your home into the epicentre of the neighbourhood (if this is something that you're interested in). Installing a spa pool doesn't cost nearly as much as you would imagine and it adds quite a lot to the overall value of your property.
4. Providing some shade
Your seating area or a deck may be completely useless during a blazing summer day or soft rain. Moreover, any kind of rain might be enough for you to rush out and cover your outdoor furniture. Worse yet, it might limit your choice of furniture to the most rudimentary and most resilient pieces. Needless to say, this will hurt the aesthetics of your backyard quite a bit. Protective shade can be achieved in several ways: from a simple parasol all the way to an elegant and pragmatic retractable awning. It's up to you to pick the one that suits you best.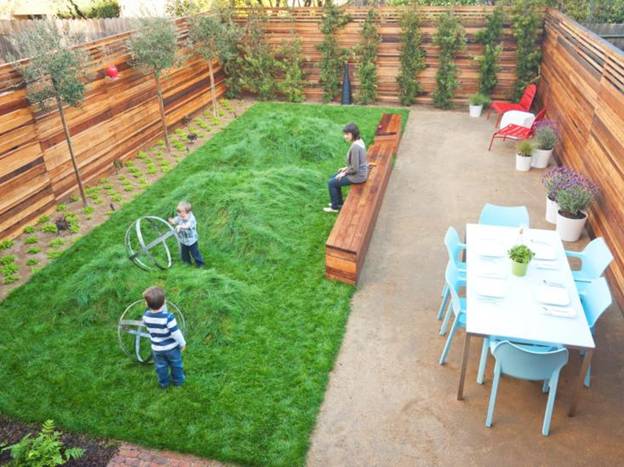 5. Making a mini-playground
If you want your kids to put down their smart phones and start playing outside, you need to stop asking or commanding them to do so and start giving them a reason to do so. One of the solutions is to make a small playground in your backyard. A seesaw, a swing and a sandbox are all that you need but, should you wish to go an extra mile, you could always install some soccer goals or make a miniature baseball field. Your plan had better be in agreement with the interests of your children and their own aspirations.
6. Constructing a treehouse
The last thing you might want to try out is to pick the strongest, most dominant tree on your property and decorate it with every kid's dream-come-true – a proper treehouse. This, nonetheless, is a tad more ambitious project and may require you to set up a scaffold or even find some professional help. Keep in mind that the safety of your children depends on the structural integrity of a treehouse, which is why you need to invest quite a bit in the construction.
Conclusion
In the end, you should bear in mind the fact that it all depends on the impression that you're trying to make and the effect you'd like to achieve. If you want your household to look like a home and not just a depersonalized property, each of the above-listed family-friendly ideas will do the trick.