Being sick is not anyone's idea of fun. You feel miserable, you ache all over and you are exhausted all the time. The most important thing you can do when you're sick is to take care of yourself, which means rest and relaxation. Don't overdo it and make your immune system even angrier! As you start to feel better and more like a human again, keep yourself occupied while still resting your poor body.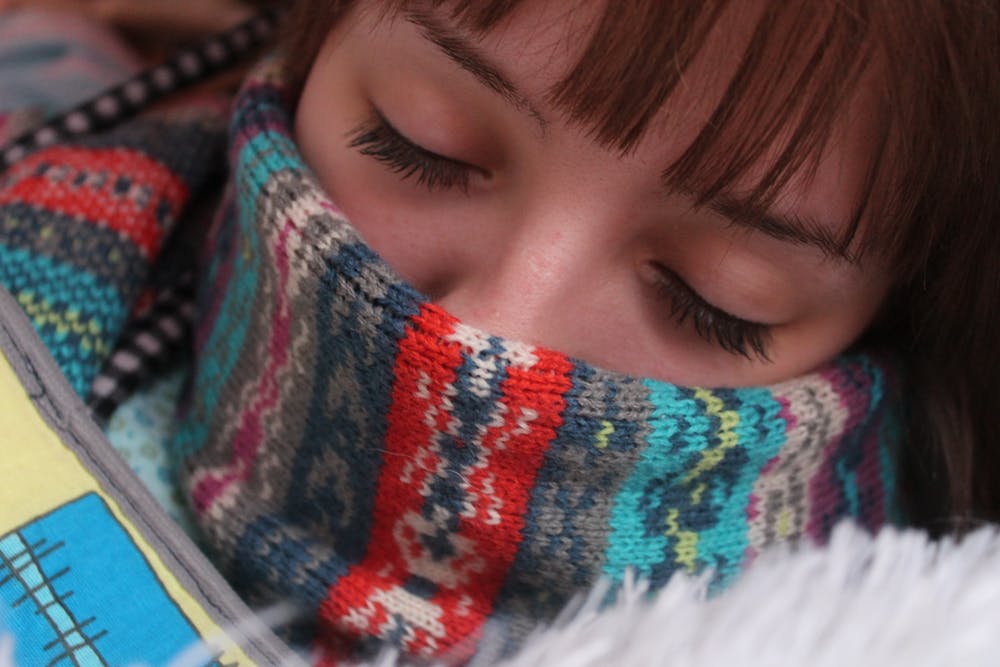 Eat Regularly
Mama always said that the BRAT diet is the best thing for the flu: Bananas, rice, applesauce and toast. Stick to the regimen and drink plenty of fluids to keep yourself hydrated and to flush out your system. Anything too heavy or fattening might make you feel worse, no matter how hungry you think you are. Be patient. Once you start feeling better you can order food for delivery (click here if you're curious), but for now, stick to Mama's orders.
Catch Up on Your Favorite Series
Being laid up has its perks. While you bundle yourself up in blankets on the couch, turn on Netflix and binge your favorite shows. Since the variety is so wide it can be overwhelming, but some recommendations include:
Parks and Recreation, the lighthearted saga of Leslie Knope and her local government.
The Good Place, an unconventional comedy about what happens in the afterlife.
Zumbo's Just Desserts, a baking competition show hosted by one of Australia's premier pastry chefs.
Friends, the 90s classic about six twentysomethings living in New York.
Ken Burns documentaries, fascinating miniseries that delve into American and world history.
Clean House
Obviously, this is not something you should do when you're weak and feel terrible, but cleaning your home after being sick is important to keep the germs from spreading to others. As you start to feel better, start small. Sanitize doorknobs and light switches with a Clorox wipe, and clean your toilet and the seat. Once you've got enough strength back, change your sheets and wash your old ones in hot water. After you've completely healed and can move around without feeling like you need a nap, deep clean your home.
Sweep and mop the floor to get rid of anything that might have been tracked in from shoes.
Clean all surfaces (counters, tables, etc) with an all-purpose solution.
Replace toothbrushes or run them through the dishwasher. Don't forget to wash your toothbrush cup too.
Healing from the flu is like your body winning a war, and you certainly feel that way. Take steps to make yourself feel better fast and to prevent yourself and others from getting sick in the future.