Mothers face many challenges every day when it comes to balancing life and kids. This is because they're responsible for little human beings in addition to having to take care of everyday tasks. Working moms, in particular sometimes struggle when it comes to trying to get work done while watching their little ones in the house. To be able to find a healthy balance, you may need to test different methods until you get into your own flow. Below are top tips for working from home as a mom that could help significantly.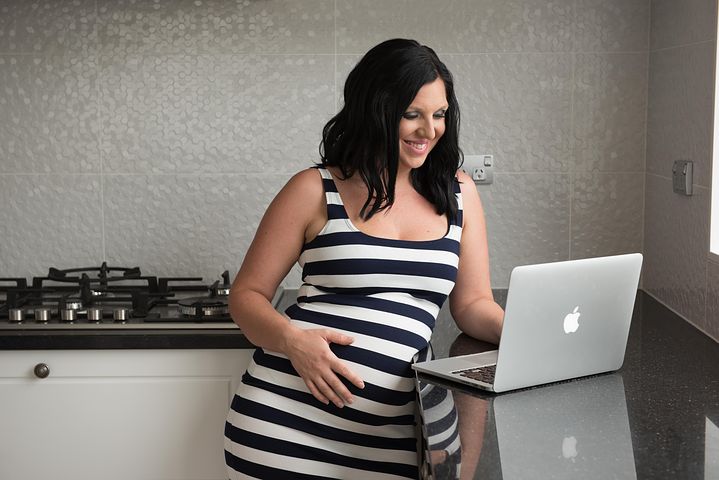 Utilize Nap Times
If you're lucky enough to have a child that takes a nap during the day, then these could be golden moments for you. Try your best to be as productive as possible during these hours and get the tasking work that requires peace and quiet done. You can move tasks that don't require extensive brain work to when your little ones are awake. If you're having trouble getting your little one to sleep, getting them into a routine should help.
Keep Them Engaged
Children can be a headache when they aren't engaged because they tend to get bored and restless. This is when they start using their own creativity to do things that make your to-do-list much longer. Think about activities that they can do throughout the day while you're working. There are a number of age-appropriate activities you'll find online in case you need ideas. If you've got toddlers, invest in wooden toys, learning tablets and puzzles that they may enjoy using.
Be Organized
When you work from home, in order to get anything done, being organized is a must. Plan your days from the night before so you have enough time to think about what you have to do and are mentally prepared. When organizing your day, there are different ways you can compartmentalize your day. Find a few suggestions below.
Technology is a great way to help you stay on top of your day. You can use a number of productivity apps to help you out. Some apps can be used to organize work deadlines, to-do-checklists, and travel plans. Aside from apps, use your phone to set reminders and alarms if necessary.
Being organized also means knowing exactly what meals you're going to be making the night before. This saved you the stress of having to sit and make food from scratch and gives you more time to focus on work. You could even do meal prep to dramatically reduce your food preparation time.
Give Yourself a Break It's crucial that you don'toverwork yourself as this could make you more stressed than you need to be. Have realistic expectations about what you can get done and do the best that you can do. At the end of the day, being a mother and balancing work is challenging, so you can only give it your best shot; doing your best is enough!