If you are a parent with young children, or you juggle parenting with work, life can sometimes feel chaotic. That is when having a home that is a relaxing place to spend time in is key to your happiness and well-being. Ensuring your home runs smoothly is also a job in itself, as there are always chores to do and family to take care of. If you are looking for some ideas on how to simplify your home, this guide gives you some tips.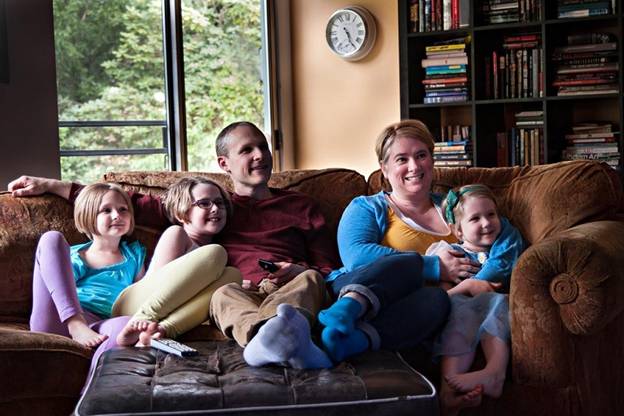 Organising Space
Organising your space is one of the most effective ways of simplifying your rooms. If your home is cluttered, it can affect your moods and motivation. Being overwhelmed every time you walk through the door is not a nice feeling, so take some time each day to clear the clutter and get rid of any unwanted items. Keeping surfaces clear, aside from a few useful or decorative objects, will help your mind feel relaxed. Having storage solutions where you can close drawers or doors is ideal, still giving you access to the things you want, yet you are also able to keep things looking tidy.
Updating old and worn out bathrooms can give you a relaxing haven where you can soak away your troubles. The bathroom is one of the most used rooms in any household, so it makes sense to make it a room that is easy to keep clean. Go for tiling on the floors and walls and go for a bath or shower style that fits well in the space. For more bathroom ideas, see beautifulbathroom.net.
Task Schedules
You can simplify the running of your home by scheduling what chores need to be done and when. Draw up a rota where all household members can help, then there are no arguments as to who needs to do what job. While housework isn't at the top of the fun list, spending a little time tackling jobs each day is all that is needed for a clean and tidy home.
Planning meals for the week ahead will help you when shopping at the supermarket, as you will know exactly what you need to buy. It also simplifies your cooking at home, because you will have all the right ingredients for the dishes you want to make. If you are going to have a busy week, you could also batch cook meals and keep them in the freezer, ready to use when you want to.
Budget
Another aspect of running a home is money. There are bills to pay, shopping to buy, as well as money needed for other things. It is a good idea to try to build up a savings fund, just in case you need an emergency purchase or repair. Having an amount set aside gives you peace of mind that you can meet costs if needed.
When your home runs smoothly, it benefits everyone who lives there. Take the time to simplify your home, and you will have a relaxing place to unwind and have fun with the family.