When it comes to our children, we want them to always have everything they need to thrive and succeed in life. When they're little, this starts with their room.Your child's bedroom should be a place of serenity and peace, as well as somewhere to storage their items and play safely. It needs to be a space they can retreat to when they need to relax and sleep, as well as somewhere they can explore and learn new skills through active play. Below, you'll find five ways to make their bedroom the best it can be, from adding key areas of storage and restricting technology used within the space.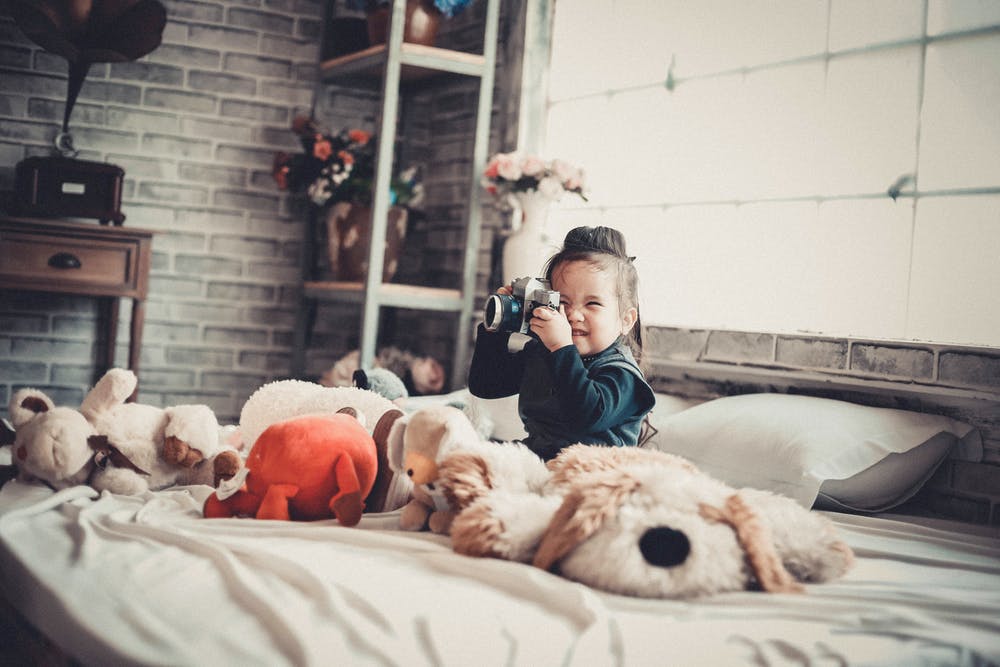 Built-in areas
One way to change your child's room for the better is to go for built-in areas. Now, when you hear built-in you instantly think storage, but this isn't always the case, as you can use it for bedroom necessities like beds too.
So, the first thing to do is look around the room and assess the space. Is it a simple square shape or does it have alcoves? If it has alcoves, then you'll instantly want to turn these into the built-in area. Fitted wardrobes, or cupboards, are the ideal spot for you to use as storage for clothes, toys and those everyday essentials your child needs. Alongside this, you can introduce a bed that lifts to unveil storage, where you can place clothing or bedding that isn't being used at the moment.
If you don't have alcoves, then you may want to think about turning one wall into the built-in area. This could be a set up that sets the bed up high, a bit like a cabin bed, with the underneath being used for multiple storage options, such as clothes and bedding. This will help to free up the remainder of the room, leaving plenty of space for your little one to play.
Playtime too
When it comes to built-in areas of the bedroom, you can incorporate playtime into this too. If the room is big enough then this shouldn't be a problem but can work for a small room too.
Rather than opting for the built-up cabin bed style, instead use this underneath area as more of a play friendly space, where you can have a coloring desk or just a small soft play area. This is particularly handy if the room is quite small.
On the other hand, if the room is quite large, you could incorporate the built-in wardrobe storage, while having the bed up high and turning it into an almost tree-house style play area that's boxed in, with a soft play area underneath. Of course, the room would have to be pretty big for this.
Keep it cool
One thing that can be a particular problem with a child's room is it becoming hot and stuffy, particularly during the summer months. Now, this could be easily fixed by opening a window, but, if your little one is running around playing, the last thing you want is for the bedroom window to be wide open.
But this could be solved by introducing air conditioning into your little one's bedroom. An easy way to keep the room cool, which will help them play easier and sleep better while giving you peace of mind, it would be worth the investment. If you go online and search for "ac companies near me", you'll be able to get this done sooner rather than later.
Make it smart
With the world becoming increasingly more switched on, the smart home is beginning to become more and more of a thing. It's expected that smart homes will be as commonplace as smartphones within the next decade.
Therefore, making your child's room smart could be a great idea. However, this isn't for them, but you. By introducing smart light bulbs you'll be able to turn them on and off wherever you are, or even dim them or use different lighting for different reasons. This is very handy if your little one needs a night light as you can control it. Then there's CCTV style monitoring to ensure you can keep an eye on them while they are out of your eye line, which is great if you have siblings.
No tech
While making the child's room smart is more for you, another great way to improve your child's room altogether is to rid it of technology. It was recently discovered that children between the ages of eight and 18 now spend more than seven hours a day on a screen.
Many children are accessing this during the night time, which is having a detrimental effect on their sleep habits, and in a knock-on effect, their school work. Therefore, by eliminating screen time in the bedroom, or devices altogether, it'll help them to sleep in the evenings but also let them concentrate on creative play away from tablets and TVs. If you're looking to make your little one's bedroom the best it can be, the above ways will ensure you create a space where they can grow, explore, play and relax safely. By dedicating an area to no technology and providing an area they can return to when they require peace and quiet, your children will soon love to spend time in their room.