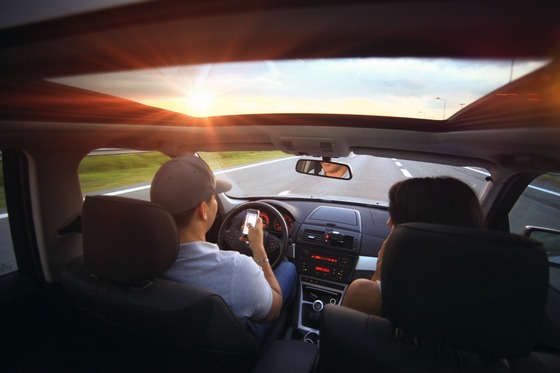 Becoming a first-time driver is often both an endless pit of excitement for a teen and a bottomless well or worry for the parents. A Michigan resident is legally able to get their learner's permit at the age of 14 years, 8 months. Restricted and non-restricted licensing, however, requires a teen to be 16 and 17, respectively. Of course, that doesn't mean the new driver is ready to handle the responsibilities that lie ahead. According to the CDC, vehicle crashes are the leading cause of fatalities for teens and drivers between the ages of 16 and 19 are the highest risk age group for those accidents. Fortunately, there are some simple safe driving tips to help first-time drivers avoid a car accident.
Take a Special Training Course
Parents, friends, and even schools may offer driver's ed training, but that simply may not be enough. Consider enrolling the first-time driver in a special driver's training course to ensure they're professionally and thoroughly taught more than the basics. The course will need to be approved by the Michigan DMV and it will likely cost a bit upfront. But it will save time, money, and potentially lives in the long run.
Choose a Vehicle with the Right Safety Features
Whether you're choosing a vehicle for your teen or you're buying one for yourself as a new driver, make sure it contains the right safety features. Safety features should, of course, include seatbelts, front and side airbags, and mirrors. But they should also include electronic stability control, antilock brakes, built-in GPS, and head restraints. The right safety accessories and equipment equate to better deals on insurance premiums.
Become Familiar With the Vehicle
Prior to ever starting your car, get a feel for it and become familiar with the components and controls. Learn what the levers and switches do, adjust the mirrors and seats to your needs, test the seatbelts, and program the GPS and rear cameras (if available). Practice turning on the vehicle, switching gears, and braking in a parking lot before ever taking it out on the road. The right training course can run you through all of that, but it never hurts to repeat the process on your own.
Avoid Distractions
Talking to extra passengers, eating or primping in the car, fiddling with the radio, and dealing with handheld technology or texting are all potentially fatal yet completely avoidable distractions in the car. Texting while driving increases the risk of a car crash by 23 times. And according to the NHTSA, approximately 660,000 drivers use some type of electronic device while driving. Avoid a Michigan car accident by limiting or avoiding distractions.
Limit Night Driving
Most car accidents occur between 3 p.m. and 6 p.m., and car-related fatalities are four times more likely to occur at night. Driving outside of daylight hours can't always be avoided, but it should be limited as much as possible for first-time or otherwise inexperienced drivers to help avoid a Michigan car accident. However, if you still need a competent Michigan car accident attorney to get you back on the road, we're just a call away.