Tooth decay is a serious issue, with nearly half of all children in the United States experiencing cavities by age five, however, in most cases, it's completely preventable as long as the child is taking proper care of their teeth and going for regular dental examinations. As parents, we want what's best for our children, so if you have any concerns, here are a few ways to improve your child's dental habits.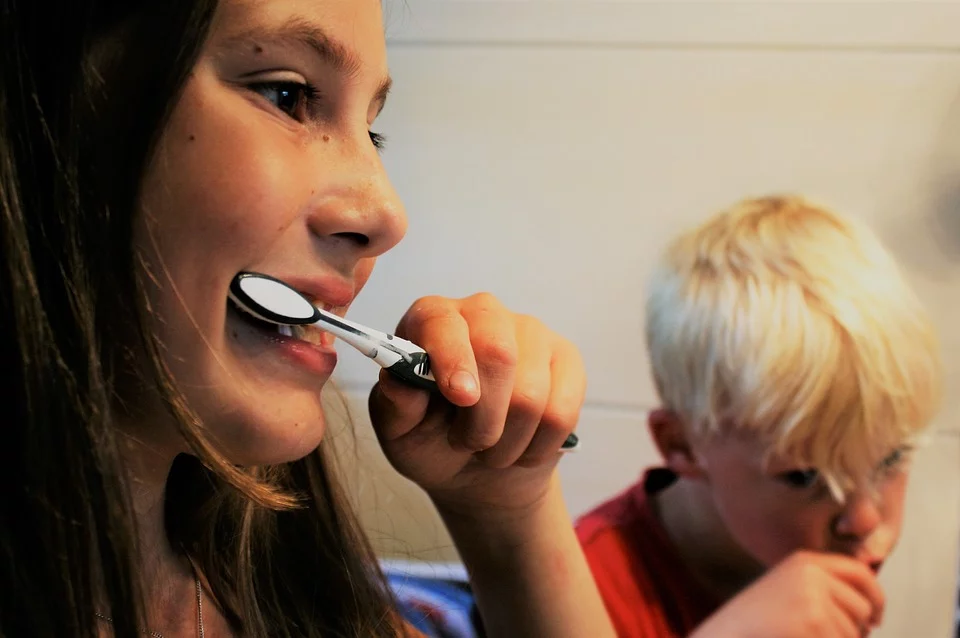 Be a Good Role Model
As a parent, your child will look up to you and follow your lead, so for your kids to maintain good oral hygiene, you need to practice what you preach and show them how important it is to clean your teeth twice a day. If you aren't setting a good example from the get-go, you will find it more difficult to convince your children to brush their teeth.
Encourage Healthy Eating
We're all aware of how important healthy eating is. Following a balanced diet packed with fruits, vegetables, vitamins, and nutrients can help support your teeth and gums. We also know how much children love sweets and soda, so it's important that you get a grasp on how many treats they're consuming and then reduce or eliminate their intake. There are lots of things that you can do to aid healthy eating, such as prioritizing tooth-healthy foods such as raw vegetables and fruits, which you can pack in their school lunches.
Establish a Regular Schedule
The old advice still rings true: everyone (including children) should be brushing their teeth twice a day. For children, in particular, you need to make brushing a set part of their day to day schedule so make sure that they are brushing their teeth right after breakfast as well as before getting into bed at night. If you're concerned that your children aren't brushing correctly, you will need to step in as a parent and teach them how to reach every corner of their mouths.
Make It Fun
Maintaining good oral hygiene is a serious business, but that's not to say you can't have some fun along the way. Children like challenges and games, so why not use games, stories, or songs to help make brushing time more fun for your children. A tooth-brushing session should last around two minutes, so you can use a timer or a clock that plays a song to provide entertainment for the 120 seconds. Also, offering praise to your child once they've completed brushing, as well as giving simple rewards like a sticker can keep them on the right track.
Find a Good Dentist
There's only so much you can do at home when it comes to helping your child with their oral hygiene, therefore, finding a good dentist who you trust can mean your kids are getting the best dental care possible. Elite Dentistry is a dentist in Simi Valleythat uses state-of-the-art technology and offers a wide range of services to keep you and your family's teeth and gums healthy and clean. From an early age, it's important that you drill your kids in the importance of maintaining good oral hygiene. To avoid cavities and gum disease, make sure that your child is brushing twice a day, and visiting the dentist regularly.