Before you list your home for sale on the market, it's always best to spruce it up a bit. You want to get the most out of your home when you sell, and sometimes that means you have to put a little into it first.
If you're having trouble figuring out what to do to prep your home for the market, you've landed in the right place.  Take a moment to read through a few home improvement tips for homeowners looking to sell, and get to work today.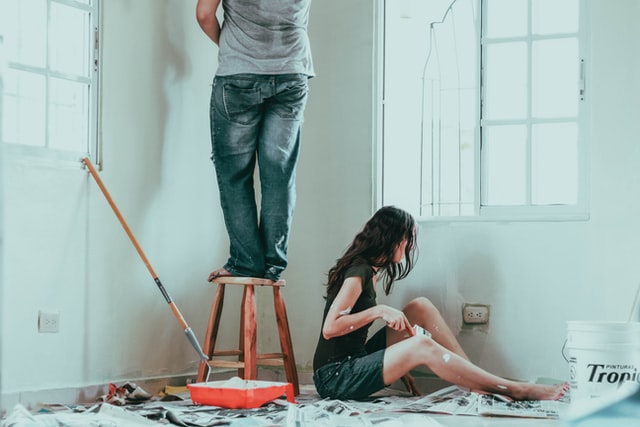 Take care of any and all pests
You don't want prospective home buyers coming to look at your home if you have a pest control issue. Take the time to invest in a professional pest control visit to your home before listing it for sale.
Providing paperwork that the home has been well maintained against common household pests will solidify the quality of your property sale. Don't cut corners when it comes to those sneaky little buggers, and make the call now.
Work on your curb appeal
The curb appeal of your home is what makes the first impression on possible buyers. You want your home to present well, and boosting your curb appeal is aimed towards obtaining the goal. When buyers see your home's listing, you want them to desire more information.
Start by cleaning up the yard. Remove any erroneous items. Trim back your trees and bushes, and take the time to plant some flowers. Make it look inviting and well-maintained.
Walk the exterior of your home
Before your home is ready to list, you'll want to take an exploratory trek around the exterior of your property. Look for any cracks in the foundation. Look for missing shingles on the roof. Check that the gutters and downspouts are in good repair.
If you find any issues along the way, take measures to fix the problem. You don't want prospective buyers to shy away from purchasing your property for an issue that is easily managed.
Give it a fresh coat of paint
A fresh coat of paint goes a long way to make a home feel new and fresh. If you're in doubt about the walls anywhere in your home, get your hands dirty with some quality interior paint. Painting is an easy job that you can do yourself for a fairly low financial investment.
Learn the basics of staging your home
Your home is ready to list once you've finished tidying up the little things. Before you allow potential buyers to see the inside of your home, you should learn a little about staging. Proper staging could make all the difference between a passing buyer and a buyer.