Clothing is one of the biggest expenses many parents will face throughout the year. Not only do children grow at a fast rate, but their clothes and footwear will experience much wear and tear each day.
If you're constantly updating your children's wardrobes, you must look for ways to decrease their clothing costs. Don't spend a penny more than necessary by reading these four genuine ways to save money on your kids' clothes.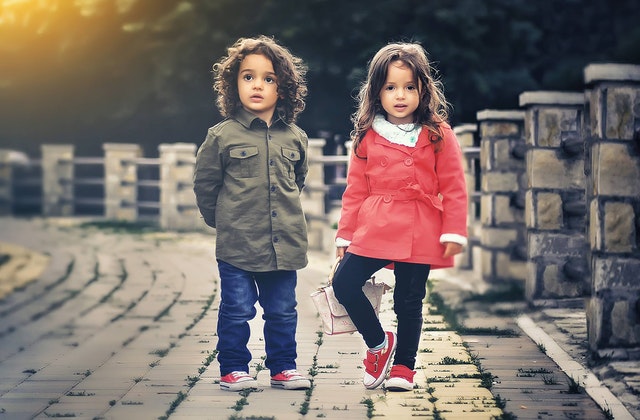 1. Submit a Promo Code
Take the sting out of buying clothes for your kids by finding fantastic promotional codes to reduce the order total at the checkout. If you're raising a teen, they'll likely want to get their hands on the latest Nike sneakers or hoodie to look sleek and stylish.
If this is the case, you can reduce your annual outgoings by using Nike promo codes, which could help you to save money on sports clothing, tops, t-shirts, sneakers, and more. Always browse the many Nike promo codes available, which will allow you to update your son or daughter's wardrobe without destroying your bank balance.
2. Search eBay for a Better Price
Before you buy a product online, browse a reputable auction site, such as eBay, to see if you can find the same item for a cheaper price. Many sellers often put their belongings up for sale as they might have ordered the wrong size or have no use for an item. It could help you to save money on a brand-new clothing item, electronic, or toy that your child will love. Don't forget to use the advanced search feature to find hidden deals, too.
3. Avoid Cheap Clothing
Many parents are often tempted to buy cheap clothing for their kids to save money. While it might look stylish or cute initially, it could soon appear worn, shapeless, and unflattering after a few spins in a washing machine.
Instead of buying low-cost clothing that you'll soon need to replace, it might be worth paying a little extra for high-quality clothes and shoes. Despite the expensive price tag, a top or jacket might hold its shape for many months or years and provide more value for money.
4. Stock Up During the Sales
Almost every retailer will launch an end-of-season sale to quickly sell leftover inventory, which could lead to you saving a large amount of money on clothing for your kids. Before you browse an in-store or online sale, write a list of the many items your children will need throughout the seasons, such as:
T-shirts
Jeans
Footwear
School bags
Socks and underwear
Knitwear
Pajamas
Once you have your list, make it your mission to find each item in the sales. It could help you to save hundreds of dollars on your children's clothing each year. However, browse the average price for the above essential items to ensure you don't buy a sales product that you could find cheaper elsewhere.
If you embrace the above top tips, your kids will appear stylish and well-presented every season without damaging your finances.