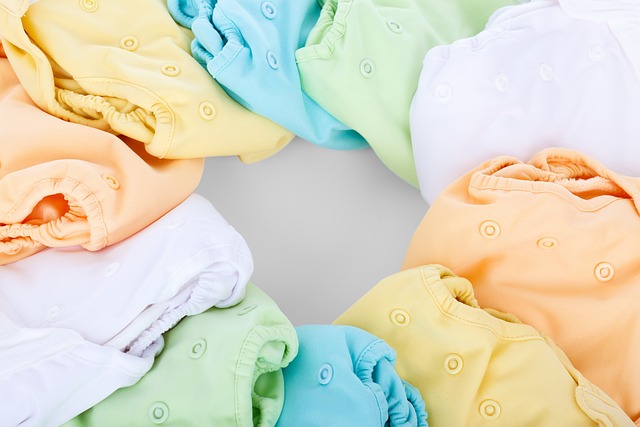 To help you get ready, we are going to share what baby girl or baby boy clothes you need. Continue reading!
Hot chocolate, fluffy blankets, and quiet weather – what's not to love about winter? However, when your due date is in the coldest months, you might be worried about how to keep your newborn baby safe, warm, and comfortable.
Apart from the usual essentials like wipes, and diapers, you will need to think about extra necessities to protect your bundle of joy from cold weather.
1. Bodysuits
This one-piece garment takes the first spot on our list of essential clothes for newborns, and for a good reason! It is one of the most comfortable, easy-to-wear, and versatile items in a newborn's closet.
Consider purchasing a mixture of short-sleeved and long-sleeved onesies to have a choice depending on the weather. Cotton is usually the best for a newborn's delicate skin.
2. Cardigans or light jackets
Cardigans are fashionable and come in different sizes and designs. Use the winter season to your advantage by choosing cute cardigan sweaters, hoodies, and jackets that are breathable and lightweight for your child. To avoid overheating, avoid heavy or thick baby sweaters and jackets.
3. Baby mittens
Babies struggle to regulate their body heat, and they lose a lot of warmth when their little hands, head, and feet are exposed to air.
4. Cold-weather caps
While winter baby caps with cute designs are adorable, they are a necessity. A baby cap will warm your little one's head, and protect their sensitive ears and neck.
The best baby hats are designed to stay on your child's head even when they move and are made from a comfortable material.
5. Winter pajamas or snowsuits
This is for when you are out and about with your little one. Most of these garments include a hood and cover the feet. They are like a bodysuit coat.
6. Sleep sacks\Swaddle blankets
These wearable sacks or blankets keep your newborn infant cozy and warm while they are sleeping in their crib or bassinet.
7. Infant booties
Crib shoes or infant booties are somewhere between shoes and socks. They keep your baby's feet warm and covered while out in a carrier or stroller.
Since a newborn is asleep most of the day, go for infant booties that are breathable and soft, which makes a non-slip shoe essential.
Fabrics like soft leather jersey and organic cotton make the most comfortable, cute booties to help infants stay warm and cozy at all times.
8. Cozy pants
Because most baby onesies are thin, consider adding more layers to keep your little one warm indoors. A pair of cozy pants will be a perfect addition to your infant's outfit for extra coverage and feature. Make sure you look for beautiful styles, which are easy to match and mix with our existing onesies.
Conclusion
With the right newborn baby girl or baby boy clothes, you can still enjoy the cold weather. All you have to do is to dress your bundle of joy in layers to keep them comfortable and warm.
If you think your child is getting too hot, consider removing a layer. Remember to also dress your baby in one more layer than you're wearing.