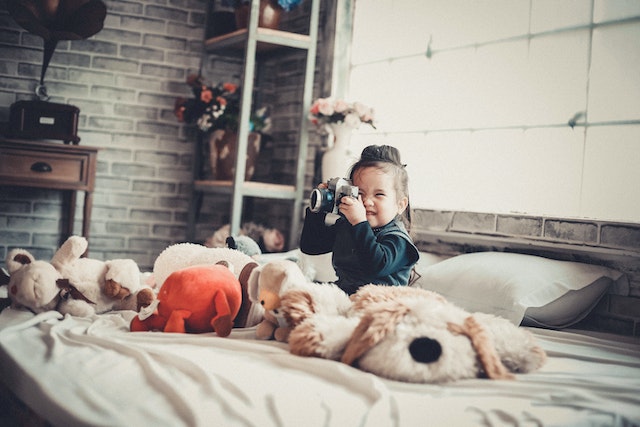 Creating the bedroom of your child's dreams can be a fun and exciting project to undertake. Building a space in which your little one is able to play, learn, and grow can be fun, but designing a child's room can be more difficult than designing other rooms in your home or undergoing any other home design project. Whether you're working with a company like www.keyinteriors.us to help with professional design or you are building or renovating your child's room alone from scratch, here are a few simple yet highly effective tips for designing a child-friendly room.
Keep It Simple
While it might feel like a child's room needs to be as busy and colorful as they are, this is not necessarily true. Keep in mind that children often have a lot of belongings, from toys to clothes and everything in between, and are oftentimes not able to fully clean up after themselves. The more items you keep in a room, the more items will need to be cleaned and organized throughout the week. With this in mind, you might opt for simple designs with it comes to designing and decorating your child's room. Keeping furniture and decor simple and investing in a few large storage bins can help keep the room looking tidy and can create more space for your child to play.
Get Creative
Incorporating a car bed into your child's room can be an exciting addition to their space. One way to enhance their experience is by attaching a soft swing from the ceiling or a canopy to the car bed frame. This not only looks sleek and simple, but also provides your child with a fun means to play, learn, and express themselves in their own personal space. Keeping your child's room simple does not mean shying away from creativity! While you should consider keeping decor simple, try to include 1 or 2 unique pieces of furniture that can encourage your child's natural curiosity and sense of creativity. Attaching a soft swing from the ceiling or a canopy to the bedframe can look sleek and simple while serving as a means for your child to play, learn, and express themselves in their space.
Designate Space for Messes
If your space allows for it, designing a child-sized "workspace" where your little one can do arts and crafts and other projects can be a saving grace when it comes to keeping their space clean. This will not only keep messes to a minimum and encourage your child to be diligent in the way they take on messy, hands-on tasks, but it will give them a special, designated space to pursue creative projects. Plus, if you work from home yourself, giving your child their own workspace can make them feel included (and maybe keep them out of your hair on a busy day).