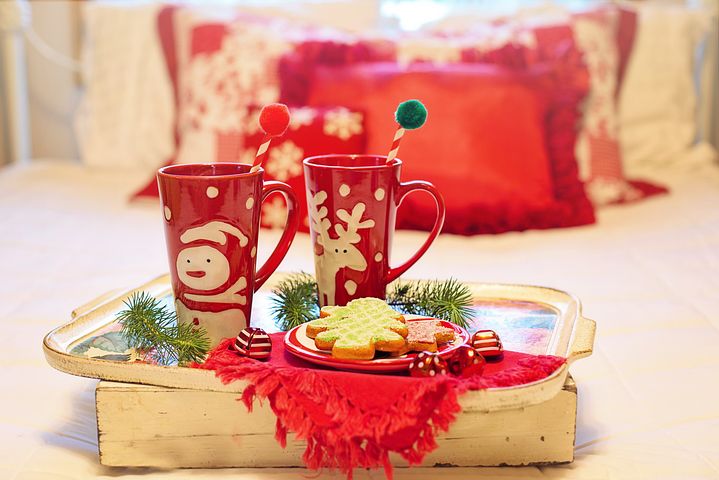 In our lifetime, we are sure to experience some of life's greatest milestones. These milestones can be as small as our first kiss (although it's not considered small at the time), to starting our first fulltime job or having our first child. While these milestones can be both equally exciting and nerve-wracking, they can also be expensive. Buying your first house, getting married, raising a child – they're all costly endeavors – and with so many of them, saving money while still having a great time is ideal. For ideas on how to save money in life's greatest milestones, read the following:

Passing Your Driving Test
When we finally learn to drive, we're elated with the feeling on utter freedom. Finally, we can go wherever we please and do whatever we wish (within reason), without having to rely on our parents. However, for both the teenager and the parents, learning to drive, and even when passing your test, can be quite an expense. Not only do you have to pay for lessons, but by the end of it all, you also have to pay for a car!
To cut the costs, as a parent you shouldn't solely fund your child's driving lessons. Instead, you should encourage your child to get a part time job and put some of their earnings towards the lessons (and also the car). By working as a team, you both cut the costs for each of you, making the cost far fairer.
Other ways to cut costs include practicing with a family member and paying for lessons intermittently, looking for deals with instructors and buying a used car or putting your child on your own car's insurance.
First Vacation with Friends (or Solo Trip)
Going on a vacation with friends can be wildly exciting. Away from parents and their eyes and ears, they have no idea what you're getting up to. The temptation to jet off to some far-off land and book and expensive hotel can be strong, but instead you should budget and consider less pricey destinations. While visiting Dubrovnik may be ideal for the Game of Thrones fans, for instance, it's not a cheap location. Instead, visiting another Croatian town and having a day trip to the walled city will be far more forgiving on your purse strings.
Keep things simple and uncomplicated when traveling with your friends. Go on vacation during off-peak times; avoid the costly summer vacation months at all costs. Search for flights through price comparison sites like Skyscanner, and compromise on flight times (flying at midnight or 3am can be far cheaper than a 10am flight, for example). When booking a hotel, consider all-inclusive or even Airbnb if there's a large group of you.
Bonus tip: when looking for flights, do so on Google Chrome's 'Incognito' mode, as sites will track any many people are viewing certain flights and raise the prices depending on traffic.
Moving Out
Buying a house is expensive, there's no doubt about it, but there are ways to save some money. Rather than buy the first house or apartment you see, weigh up your options. While you may be able to afford a three-bedroom house, ask yourself whether you need that extra bedroom. By settling for something a little smaller or in a less desirable location, you could save several dollars for something else (think: furniture, etc.).
You should also look for realtors with a small commission fee. For example, if you're looking for homes in Los Angeles, then going with Open Listings means you get a 50% commission refund. This is a huge investment, so make sure you shop around and get the best deal possible.
Getting Engaged/Getting Married
An engagement and imminent wedding is one of life's most exciting milestones, for not only the future bride and groom, but for the whole family and their friends. However, getting engaged and married is extremely expensive for all involved.
When buying an engagement ring, don't always think the more expensive it is, the better. Instead, consider your budget and your future. Would you rather have a ring you still love that's less expensive, and put the money elsewhere? For example, towards a deposit on a house or even the wedding? The tradition is that the person proposing should save three months' salary, however, this notion is deemed archaic and no one should feel forced to spend that much on a ring. Instead, go shopping together and see what your other half prefers. You never know, they may not want that large, fancy diamond ring and prefer something far subtler.
When someone becomes engaged, there are many celebrations to be had; the cost of these celebrations can soon mount. If you're the parents of the lucky couple or even their friends, don't feel pressured to spend a lot of your own money on throwing engagement and bachelor and bachelorette parties.
There are many ways for you to save money when planning a wedding. Look at many venues and see if there are any inclusive deals available to you and your partner. Some venues arrange the catering and cake for you, reducing costs and making it far more manageable. For the dress, shop around and keep an eye on sales or deals (the notion of a discounted wedding dress being 'cheap' is ridiculous), and ask your bridal party to pitch in for their own dresses – this also applies to the groom and the groomsmen. When it comes to booking the music, a DJ is the go-to option, but if you prefer live music then booking a budding band who are cheaper than those more well-known can be the perfect medium between the two.
If you're struggling to stick to your budget, then remind yourself of your future together. Getting married is a joyous occasion and one that should be celebrated properly. However, you have the rest of your life together, and putting the money towards a home may be far more sensible.
The many milestones that we experience makes life wonderful. They can be our own milestones or those of our children, family and friends; either way, they make life exciting and worth living for.