Moving is an exciting milestone that is full of plenty of new adventures.  However, before you can start enjoying all of the exciting parts of moving, you have to go through the hard parts.  At times it may feel like an uphill battle, especially if you're moving with kids.  The great news is that with a little organization and patience, you can successfully transition into your new home and start adjusting to your new life.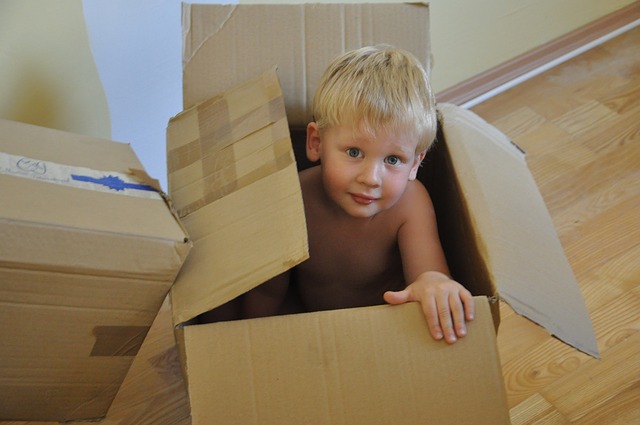 The best way to avoid headaches commonly involved with moving with kids is to know the most critical mistakes to look out for. Here are some of the most common blunders parents make when moving with children.
Not Giving The Kids Time To Adjust
The first thing you should do when you're moving is to announce the move to your entire family. Even if you're only moving down the road, changing where you live is a significant change for children, particularly if they've lived there their whole life.
It's important that you start talking to your kids about changing houses well in advance. That way, the transition is much easier for them.
Not Getting The Kids Involved
In an effort to keep things as chaos-free and organized as possible, a lot of parents try to keep their kids out of the packing and moving process. However, getting kids involved can be a great project for them to make them feel needed.
Kids of all ages can be helpful if you manage to find the right job for them. Whether it's packing up their toys or purging old things they don't use anymore, try to find age-appropriate tasks that make them feel like they're a valued part of the process.
Not Having a Moving Party
If you're changing school districts and the kids will be faced with saying goodbye to their old social life, it's important that you give them closure. A moving party is a necessary part of transitioning and giving the kids a chance to accept the changes that are taking place, as well as arranging staying in touch with their old friends.
It doesn't have to be a major event— after all, you're probably busy enough packing and moving and don't want to have to organize a big party. However, something that gives them the time to say goodbye is enormously helpful for their transition.
Not Having a Garage Sale
The older that your children get, the more stuff that you start to accumulate. It's not long before you find yourself with piles of things you don't need. Moving is a great chance to get rid of old stuff and make way for the new!
It's also a chance to make a little extra money that you can use towards your moving costs!