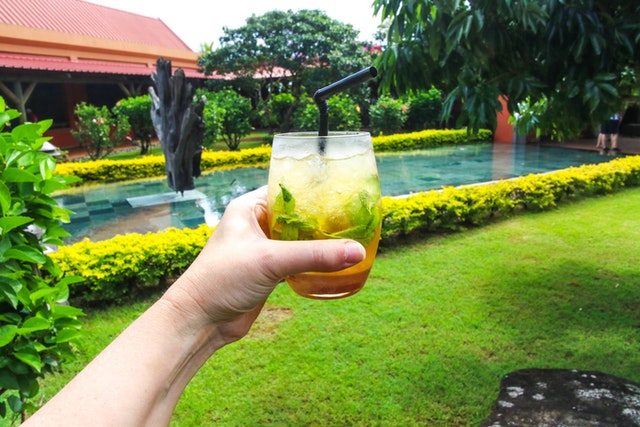 Upgrading your home with your kids in mind can be a great way to get them more involved in the process and ensure that everyone enjoys the results. Kids have a lot of distractions these days, so figuring out ways to get them to stay at home is a must. Here are four great ideas to get you started.
Add a Water Garden
A water garden or pond in your backyard garden is a great way to get your kids excited about nature and getting their hands dirty. It can also be a place for them to relax and explore without having to leave the house.
If you don't have a lot of space, consider adding a small water feature like a fountain or birdbath. These can be just as fun for kids to watch and play around in and are much easier to maintain.
If you do have the space for a water garden, don't forget the necessary accessories like a good quality aerator and filter. These will keep the water clean and clear, so your kids can enjoy it for years to come.
Put in a Playground
A playground is a great way to encourage your kids to get outside and stay active. It's also a great place for them to socialize with other kids in the neighborhood.
If you don't have the space for a full playground, consider adding some fun outdoor toys like a trampoline or swing set.
If you do have the space for it, be sure to check out local ordinances before putting in any type of permanent structure. Some cities have strict rules about what types of playgrounds are allowed and where they can be placed.
Here are tips for adding a playground:
Look for a level spot that's at least six feet away from any structures or trees.
The area should be covered in soft material like mulch, sand, or wood chips to cushion falls.
Make sure the playground equipment is age-appropriate and meets current safety standards.
Make Your Home Smart
A smart home is a great way to keep your kids safe and entertained. You can control everything using your smartphone or tablet.
There are all kinds of smart home devices available these days, so you can find something to fit any budget.
Here are some of the best:
A smart security system can give you peace of mind when you're away from home.
Smart lights can be controlled from your phone or tablet and can even turn on and off automatically.
A smart speaker can play music, answer questions, and control other smart devices in your home.
Add Some Fun Furniture
If you're changing the furniture your kids will love having a say in the furniture you choose for the house. If they're old enough, let them pick out some pieces.
If they're not, keep them in mind when choosing. For example, in the living room, look for fun furniture that can double as a toy box or play area. A storage ottoman is great for hiding away toys when company comes over. A bean bag chair is perfect for lounging and watching movies.
These are just a few ideas to get you started. With a little creativity, you can easily find ways to upgrade your home that your whole family will enjoy.